2021 Toyota GR Yaris 1.6 Circuit Pack by Litchfield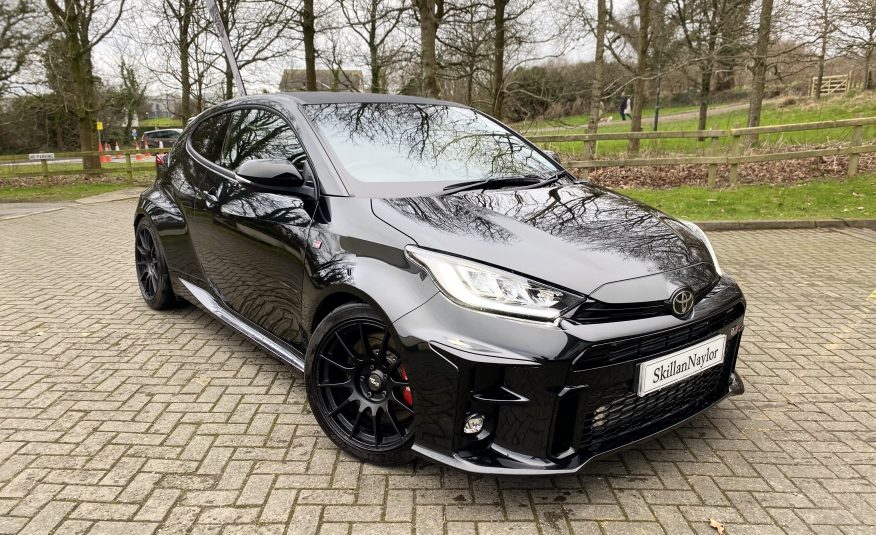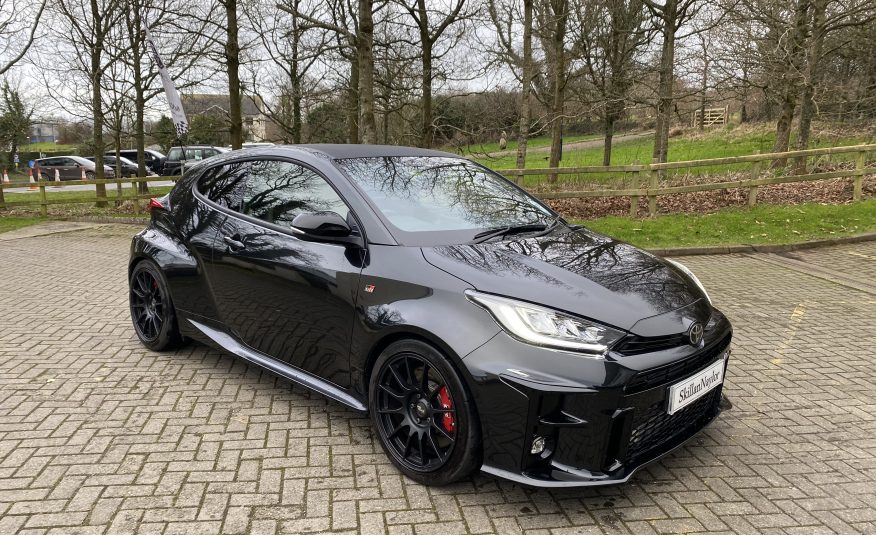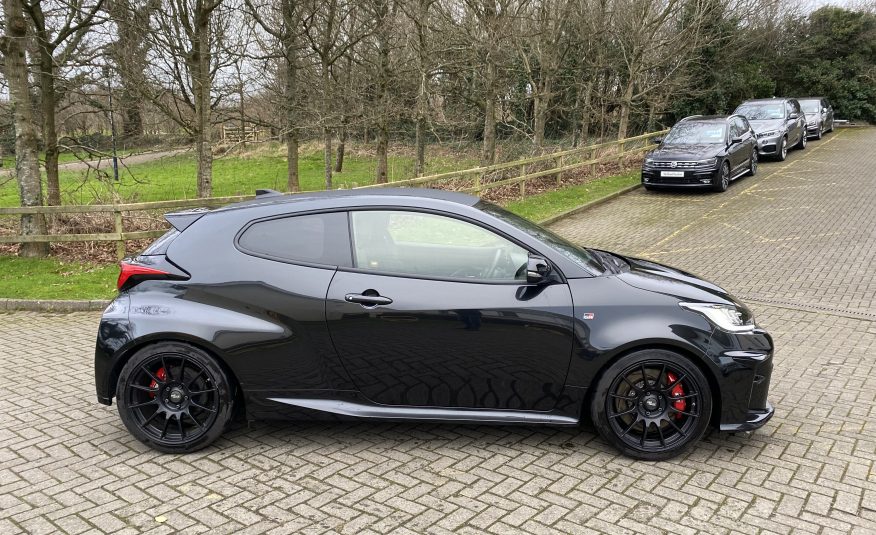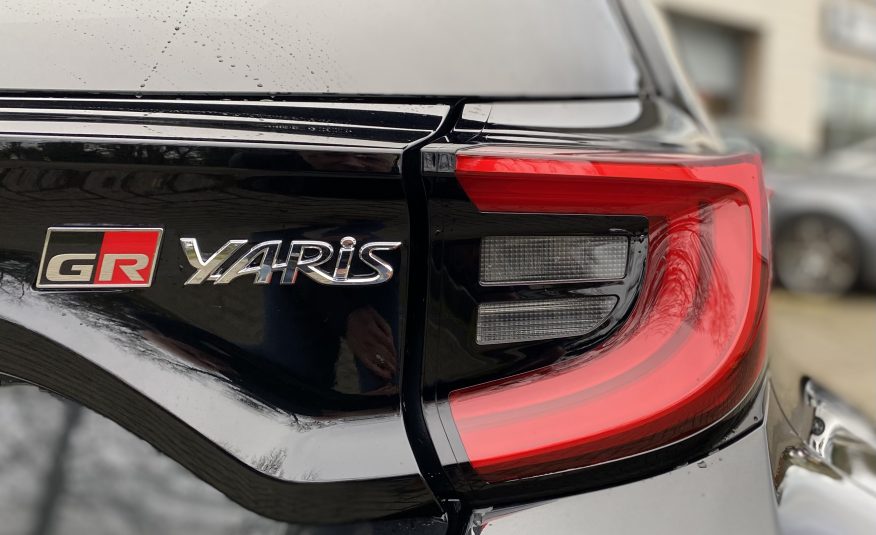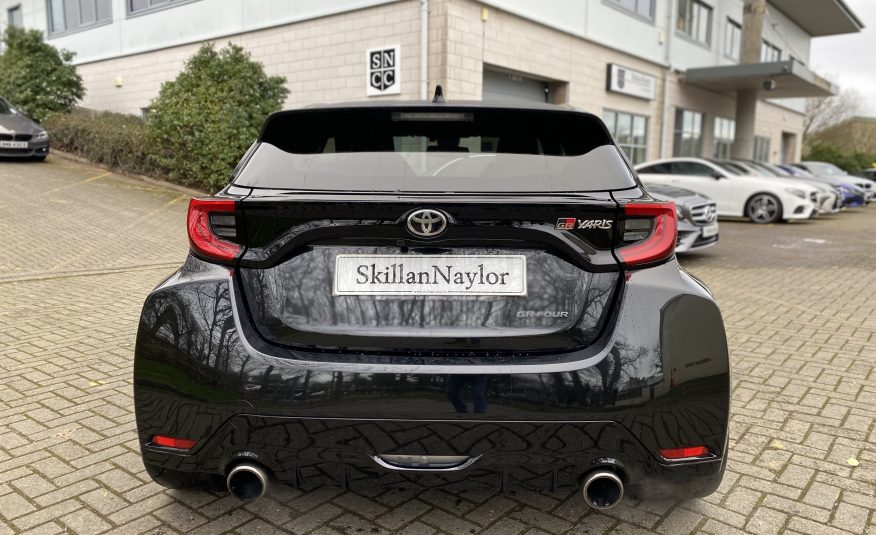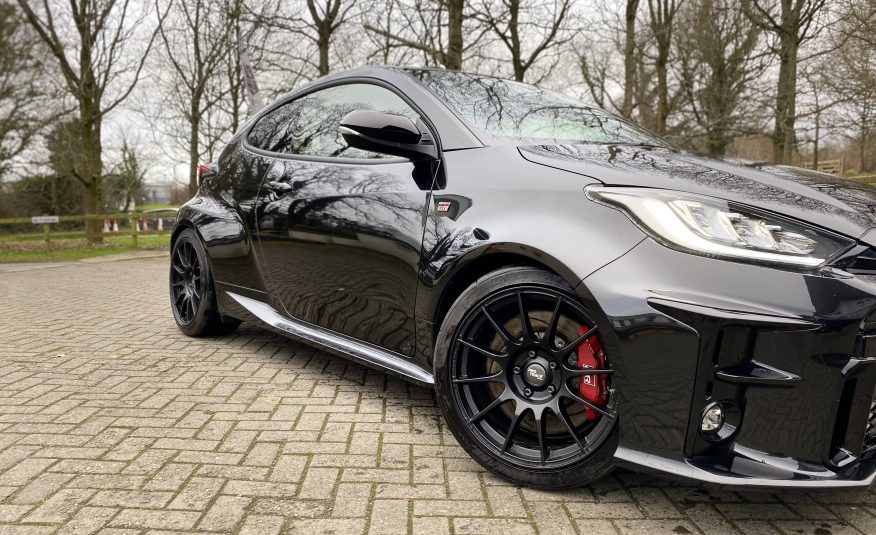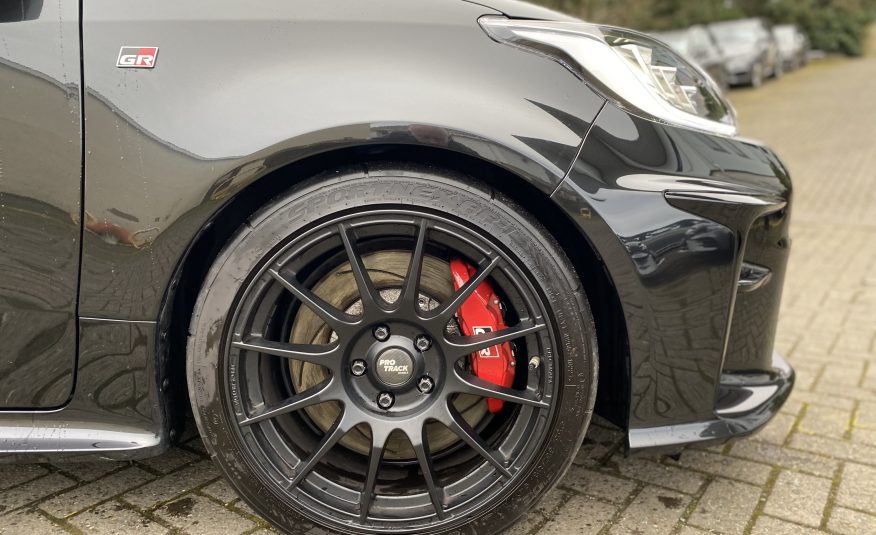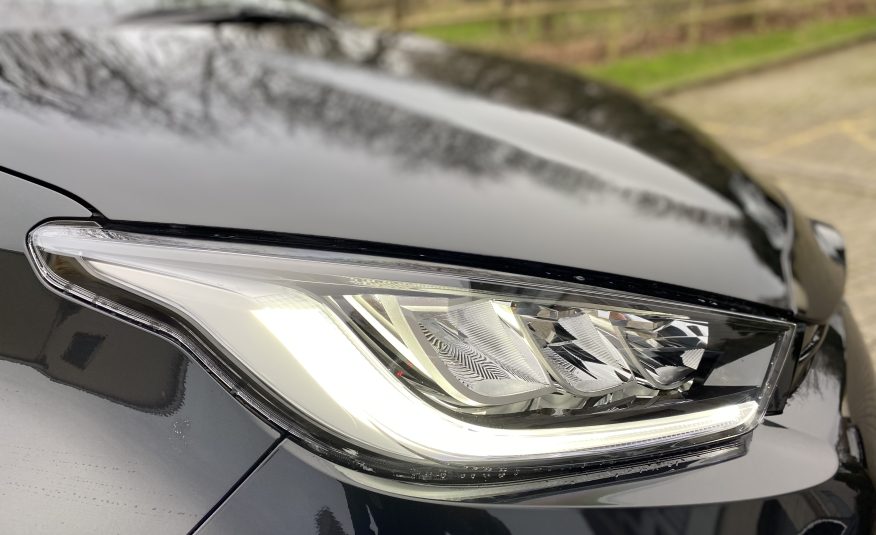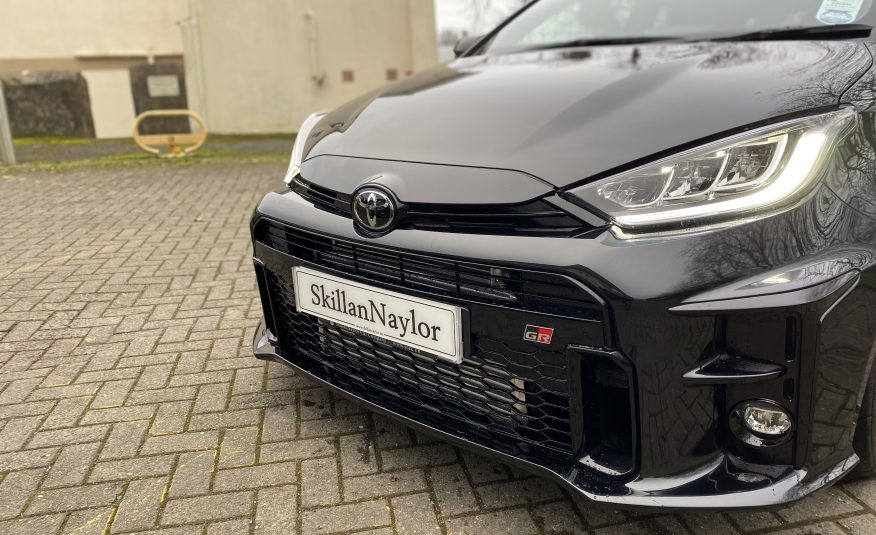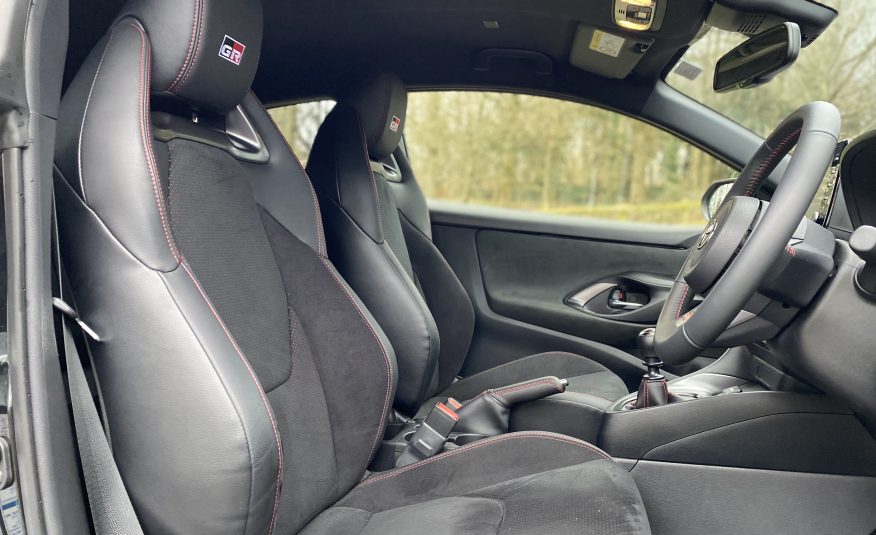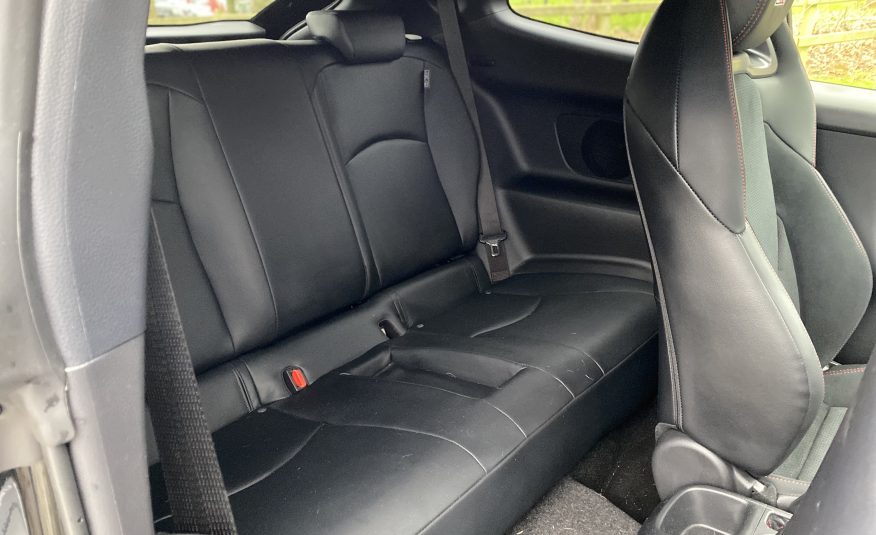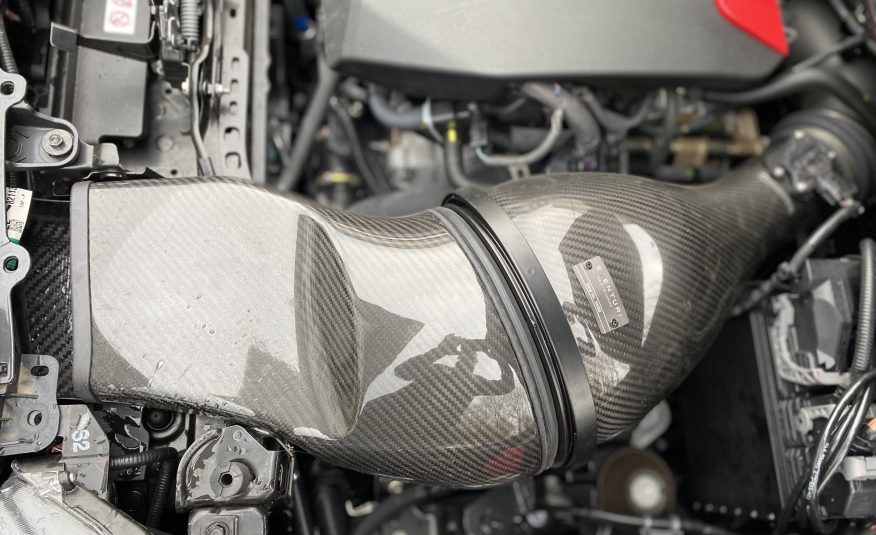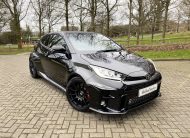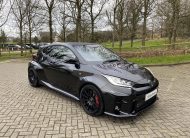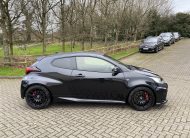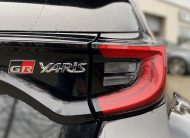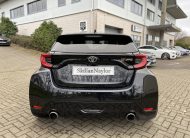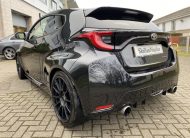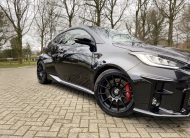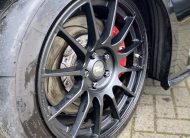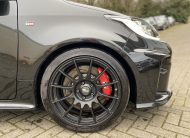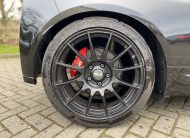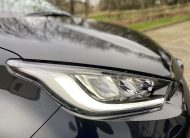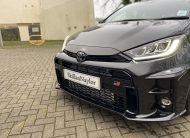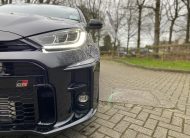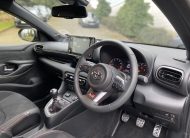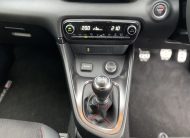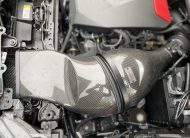 Vehicle Overview
Finance example
Vehicle Location
SkillanNaylor Car Company are pleased to offer this 2021 Toyota GR Yaris 1.6 Circuit Pack by Litchfield seen in Precious Black Metallic with GR Ultrasuede upholstery.
What does 'homologation' mean? According to google it is the granting of approval by an official authority. Homologation is used in the car industry when a car manufacture builds a car for a particular purpose. In most cases that purpose is for competition i.e. racing or rallying.
If you focus on rallying the epitome of the sport was back in the 1980's in what is known as the 'group B' era. This is when the sport of rallying really pushed the boundaries of was possible. Wild aero kits, massive power and ingenious solutions to problems. It this time and to be able to compete car manufactures only had to make or 'homologate' a small number of cars. This meant that the cars could be wildly more expensive than the road cars they were based upon. Nowadays and due to their rarity these group B based road cars are worth a lot of money. The standout cars from the group B era would be the Audi UR Quattro, Peugeot 205 T16, Lancia Delta S4, MG Metro 6R4 and Ford RS200.
The group B era was only short lived. The monster cars that were used were really too fast for the conditions they were driven in which resulted in multiple crashes and unfortunately a few fatalities to both competitors and spectators.
After the demise of group B the FIA who are the governing body of international motorsport changed the rules around what a manufacture could do to a road car to make it in to a rally car. They now had to make 1,000's of cars if they were going to modify them. This effectively meant the end of the homologation specials. Rally cars now looked very similar to their road car cousins and the sport lost a lot of the drama that had attracted some many spectators to the sport.
If we fast forward to the current World Rally Championship aka WRC the cars again look wild with massive wings and aggressive aero. Until recently power came from a 1.6L Turbo petrol engine and most produced around 300 HP. For the last couple of years the cars have also had some for of electric hybrid assistance. This is supposed to make the cars green however this electrical assistance can also be used for performance. At launch a modern WRC car can have close to 500 HP.
The modern WTRC cars look great but manufactures do not need to make road cars that look the same. A Ford Puma ST looks nothing like its rally car cousin. There is however one car manufacture that does things a little different. Actually very different and that car manufacture is Toyota.
The Toyota GR Yaris was launched at the back end of 2020 after it had been teased for well over 12 months before this. The GR initials stand for Gazoo Racing. They are Toyotas racing department and are responsible for all of Toyotas circuit and rallying programs. They have built F1 cars, Le Mans cars, Touring cars and now rally cars.
The Toyota GR Yaris is as close as you can get to a modern group B car. When you think of a Yaris you think of a small, safe, somewhat boring car driven by people on their way to Bingo. The GR Yaris couldn't be further away from this stereotype. Very little is shared between the standard Yaris and the GR. For starts the GR is a 3-Door body shape. The standard Yaris is only available as a 5-Door. The GR uses a 1.6L 3-Cylinder Turbo Petrol engine. Most other Yaris's are petrol/electric hybrids. Most standard Yaris's are front wheel drive and automatic. The GR has an advanced 4-wheel drive system that is connected to a 6-Speed manual gearbox. The most powerful standard Yaris has 116 BHP. The GR has 257 BHP. The standard Yaris is mostly constructed from steel. The GR has a Carbon Fibre roof skin and Aluminium & composite body panels.
So as you can see the GR Yaris is the closest thing you can get to a rally car for the road. The ultimate fast road car.............or is it? What if you could improve the GR Yaris further. Add more power, stiffen the suspension and focus it even more on being a rallying weapon. Welcome to the Toyota GR Yaris by Litchfield.
Litchfield have been enhancing cars now for over 20 years. They are specialise in improving the performance and handling of cars like the Nissan GTR, BMW M Cars, Audi RS models, Mercedes AMG, Porsche and specific over Japanese cars.
Their upgrade program for the Toyota GR Yaris is quite extensive so a customer can choose from list of items they may want to change or like this car they can choose to have everything that is available.
All of the upgrades are classed as mechanical in that they are physical changes rather than simply increasing the turbo boost pressure. The suspension, wheels, tyres, ECU, exhaust and intercooler are all changed. All of these enhancements add up to a power increase to approximately 350 HP. The total cost for all of the work Litchfield carries out on this GR exceeds £20k. We have all of the relevant invoices & documents covering all of the work.
Although the current state of tune of this car is quite a jump up from standard it is still quite modest in relation to what is possible. The enlarged intercool and SYVECS Engine ECU future proof the car should the new owner want to extract further power from the engine.
Due to the world wide popularity of the GR Yaris it has instantly become a cult classic. No other car manufacture currently offers anything that gets close to it from a performance verses cost perspective. A - B there is not much that will live with a GR. Add in more power, wider wheels & tyres and upgraded suspension and the ability to stay with the GR Yaris by Litchfield gets even harder.
This car was supplied new by us to its one former keep who has covered just 1,716 miles in it. If you grew up watching the group B hero's and now want a piece of the action this is the only car to do it in.
Standard Toyota features & options:
GR floor mats
Privacy glass
Auto windscreen wipers
Hill start assist control (HAC)
Emergency brake light system (EBS)
Red brake callipers
Torsen limited slip differentials x2
Red sport front and rear brake pads
ABS with Brake Assist
Start holding control
Vehicle Stability Control (VSC)
Apple car play/Android Auto
Power Steering
Reversing camera
Lane departure alert with Steering Control
Intelligent adaptive cruise control switch on steering wheel
Lane trace assist
Coloured TFT multi informational display
Electric adjustable & folding heated door mirrors
6 speakers
Steering wheel mounted audio controls
DAB Digital radio
USB Connection
8" Multimedia display touch screen
Rear spoiler
Dual exhaust pipes
Carbon fibre roof
Automatic headlights
LED daytime running lights
Adaptive high beam assist
Adaptive LED Headlights
LED rear combination lights
LED High mounted stop lamp
Dual Zone automatic air conditioning
Aluminium pedals
Tyre pressure warning system
Front sports seats
Height adjustable driver's seat
60/40 split folding rear seat
Isofix child rear seat restraints
Alarm/immobiliser
Keyless smart entry with push button start
GR-Four AWD switch
Tyre repair kit
Litchfield upgrades & enhancements
Nitron Adjustable Suspension
SYVECS Engine ECU
SYVECS 4WD unit
Akrapovic Evolution Exhaust Link Pipe
Akrapovic Slip On Race Line Rear Exhaust Silencer
Beehive Spring Base & Titanium Retainers
Goodridge Brake Line Kit
Eventuri Gloss Carbon Fibre Intake
18" Nankang AR-1 Tyres
18" Pro Track Matt Black Alloy Wheels
LM Intercooler
LM Oil Cooler
T45 Crash Bar
Fully set up on Litchfield's Dyno
To arrange a test drive in this car please contact SkillanNaylor Car Company.
Drive this car from only £789 per month.
Offer based upon a deposit of £10,000, a term of 48 months and deferred final payment of £15,000.
Offer subject to status and T&Cs apply. Please contact us for further info.