2020 BMW 118i M-Sport (Tech/Pro) 5Dr Auto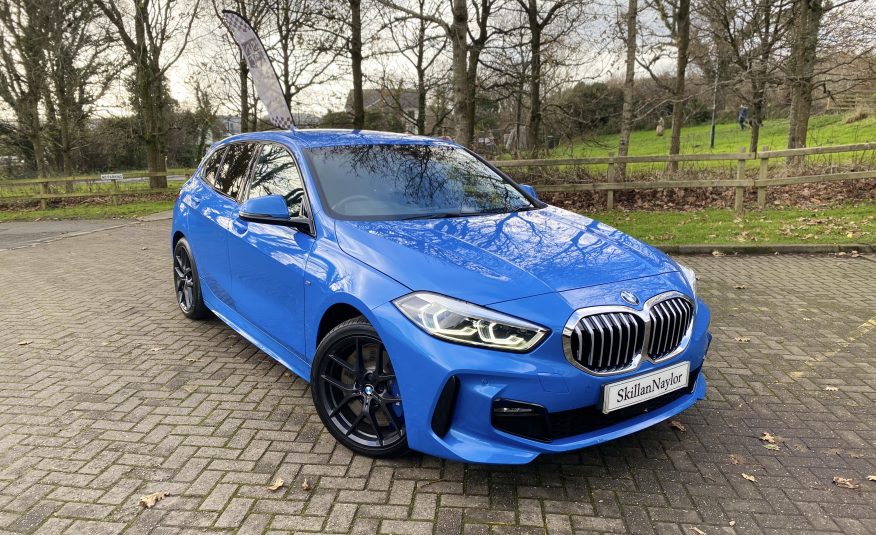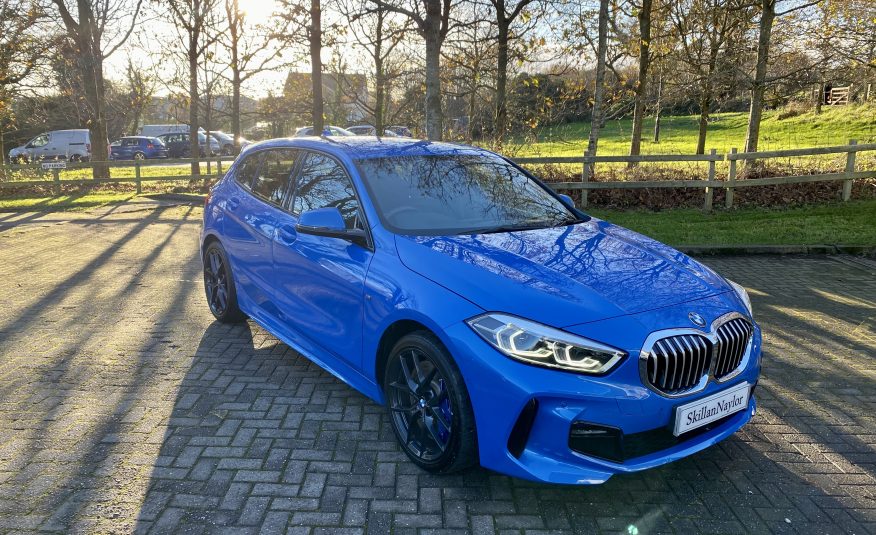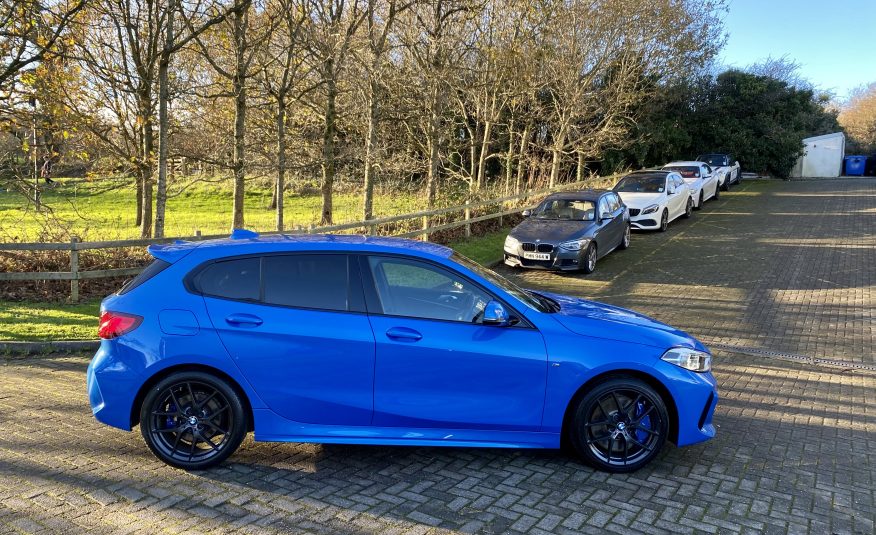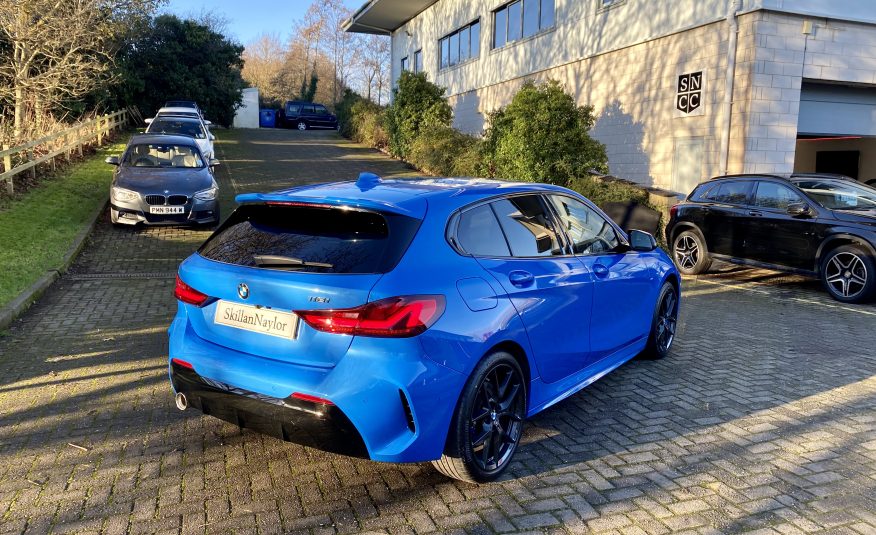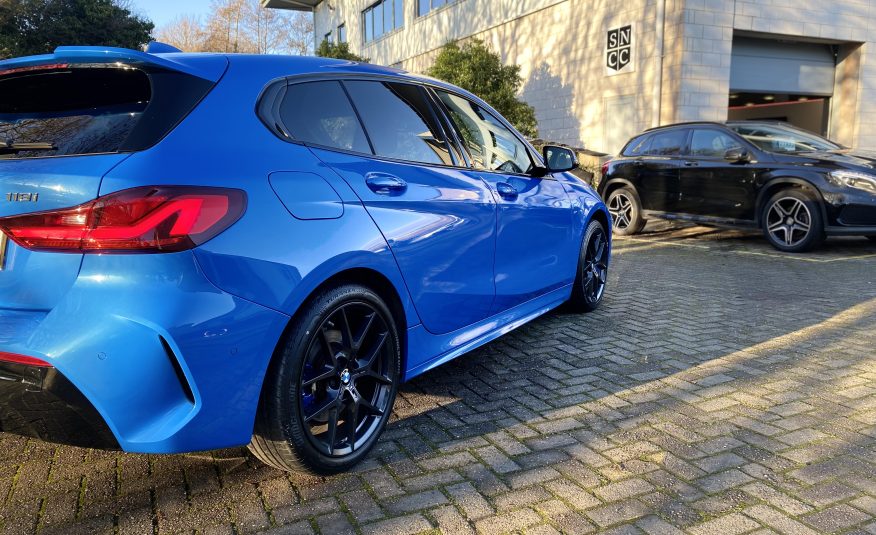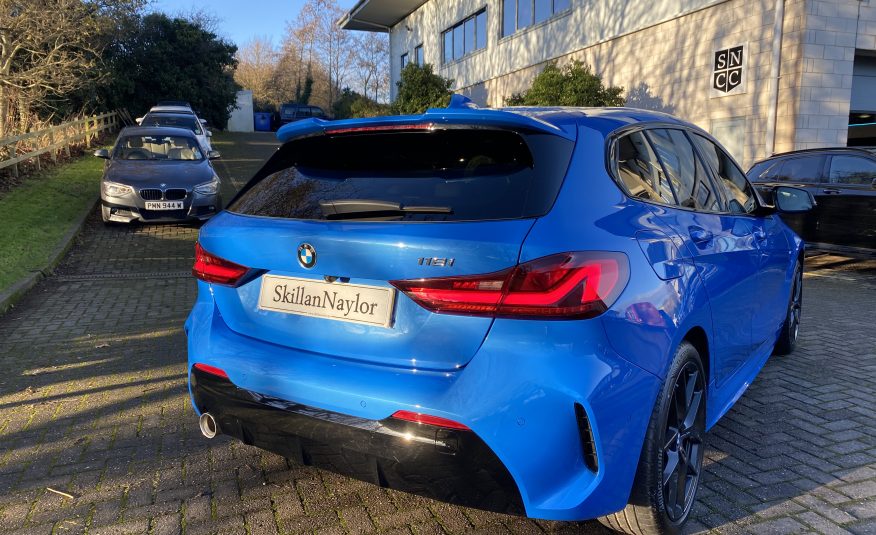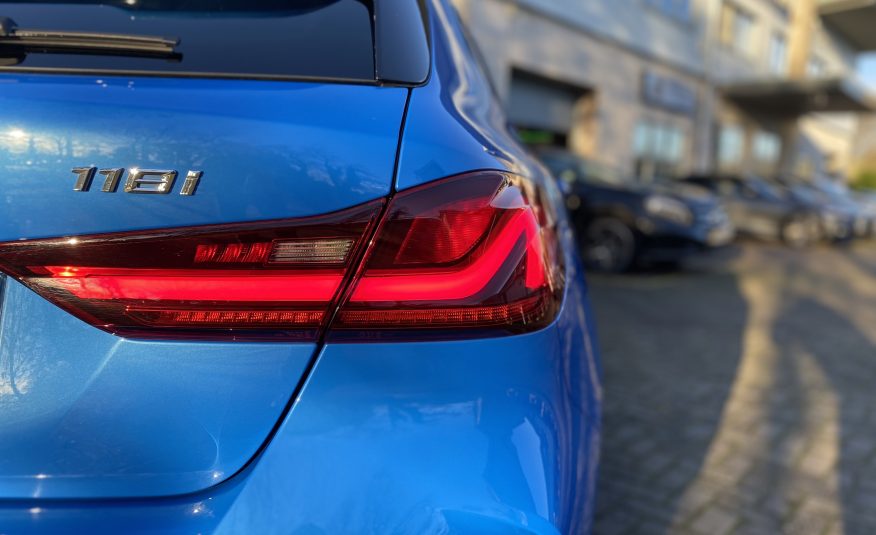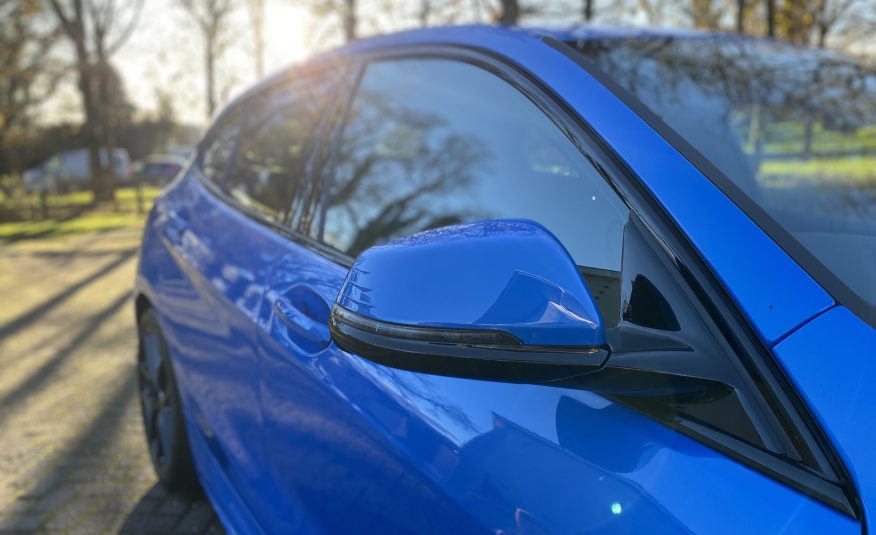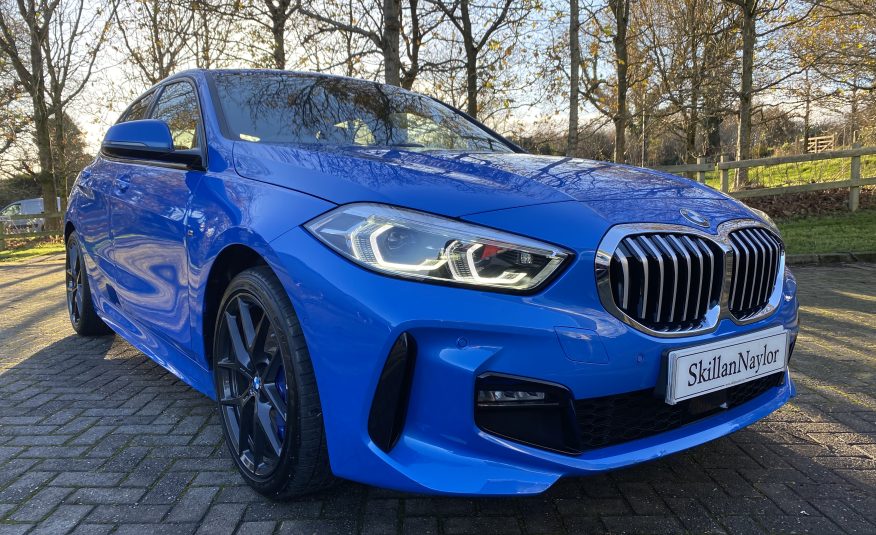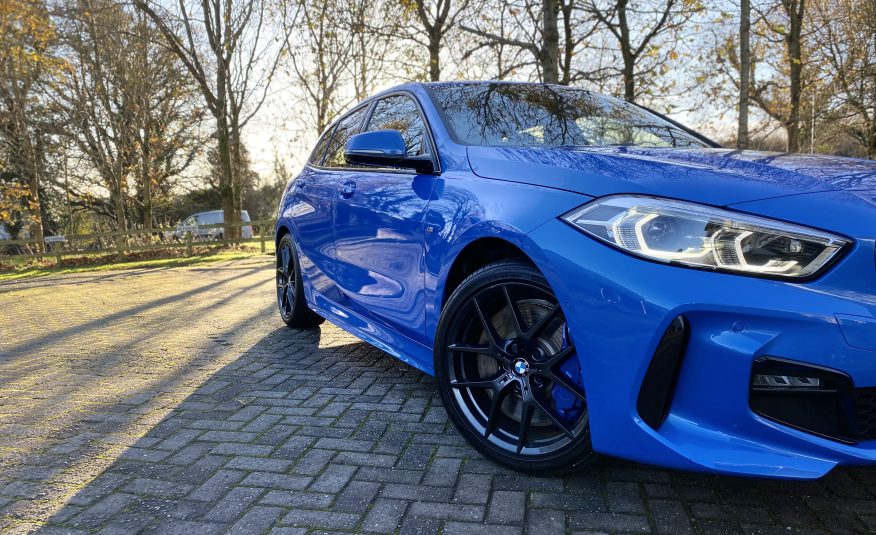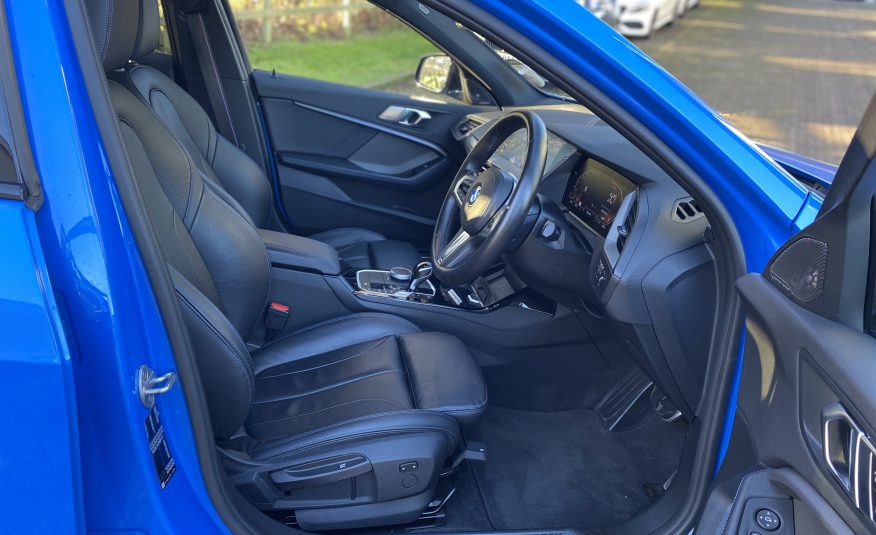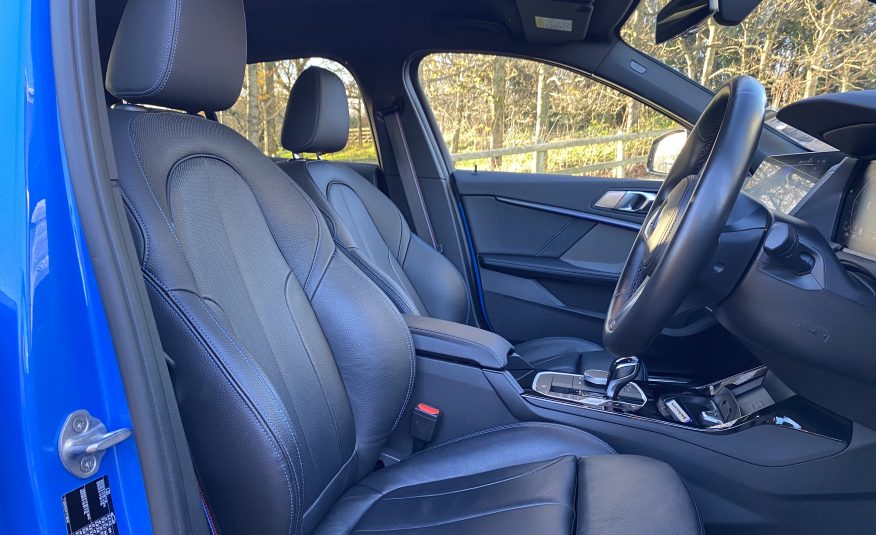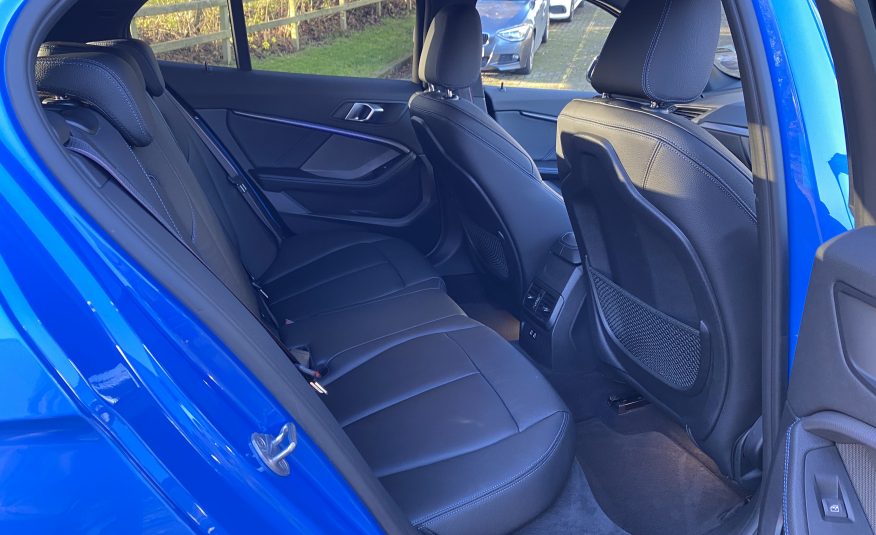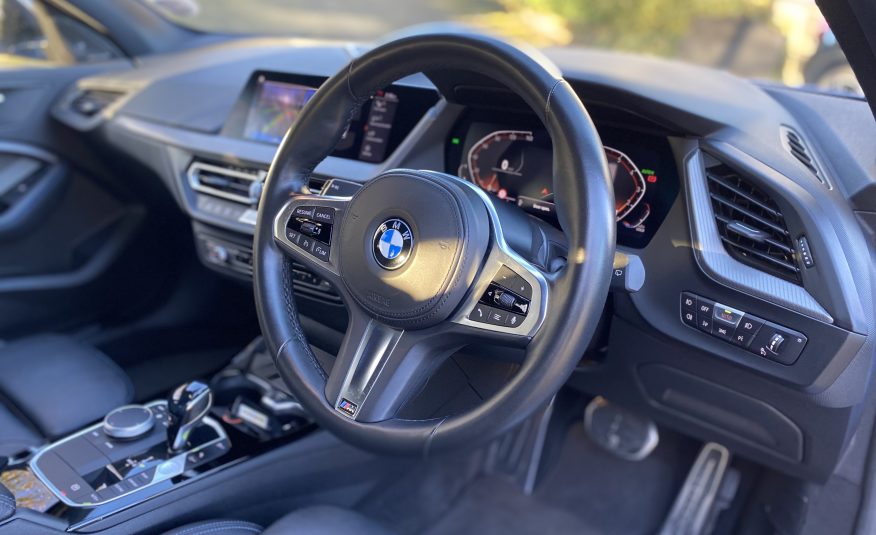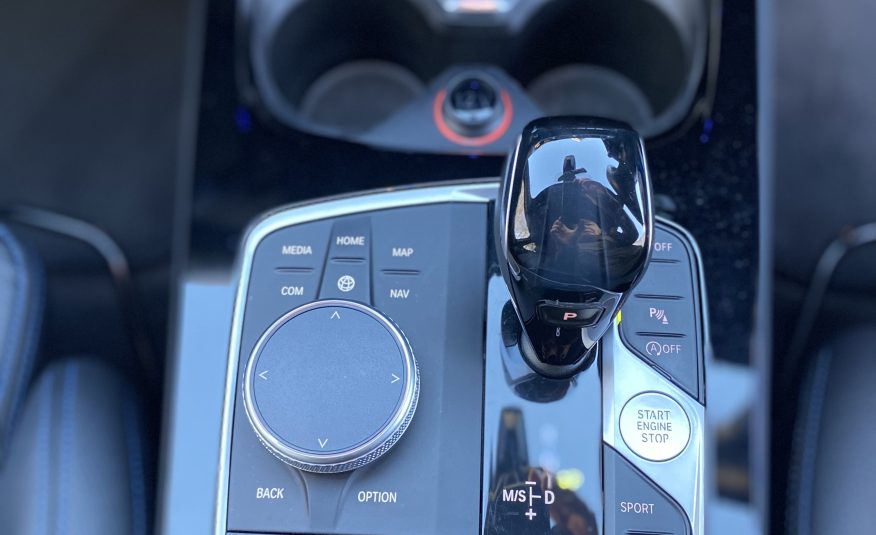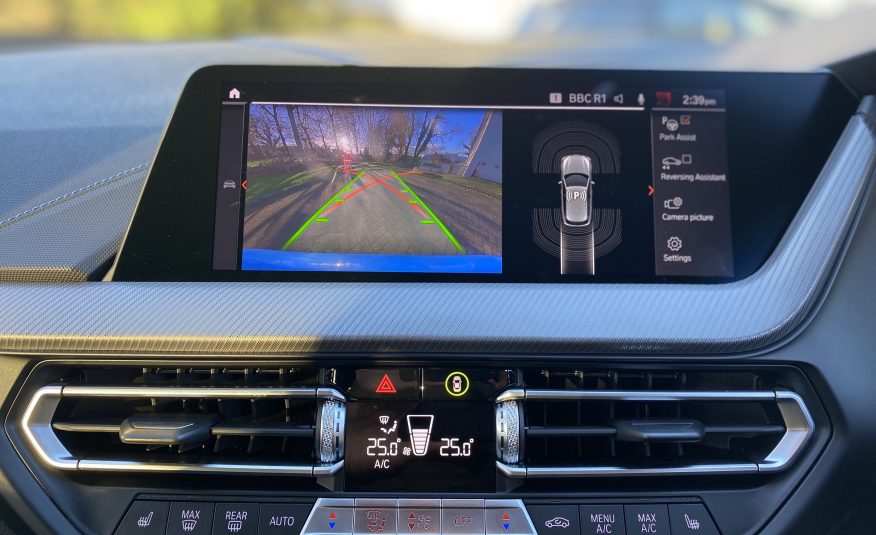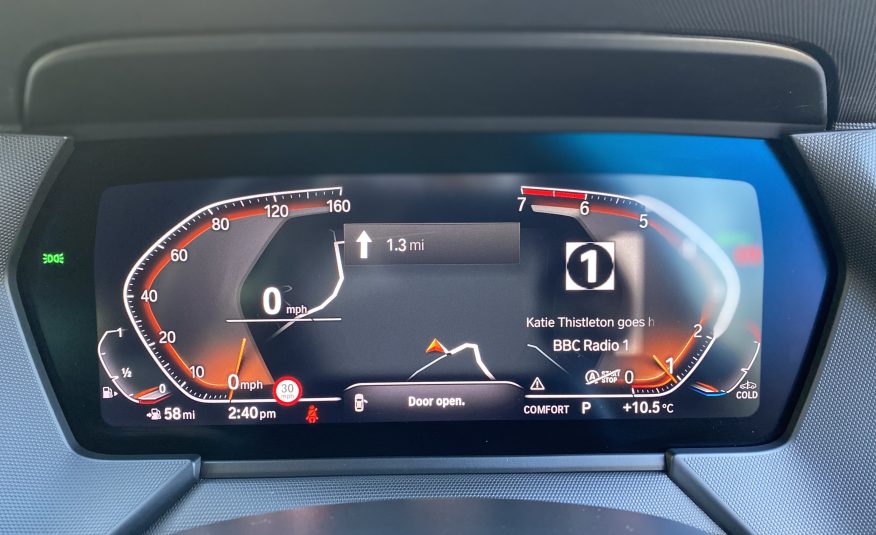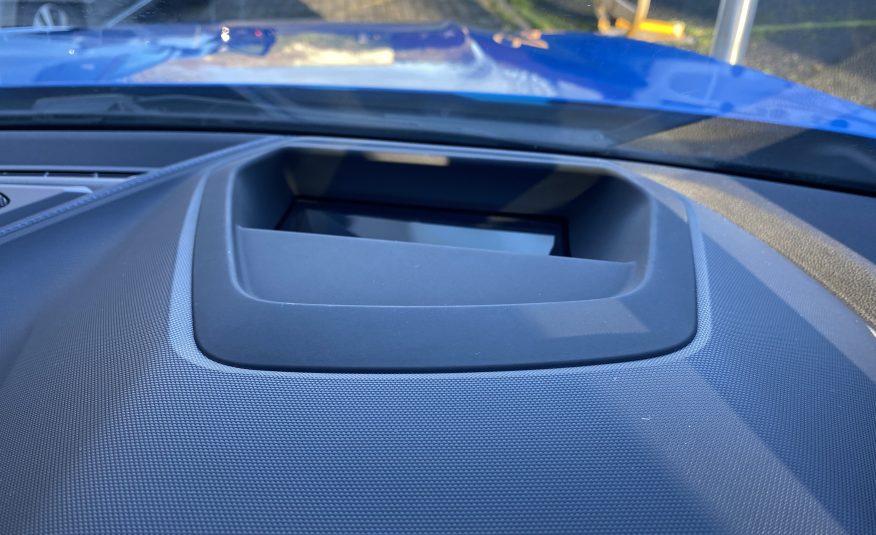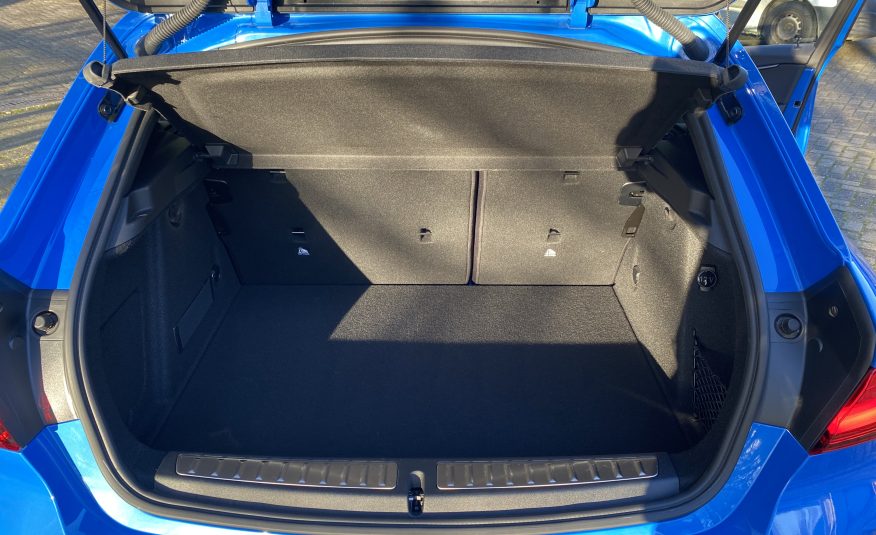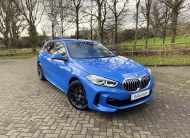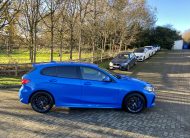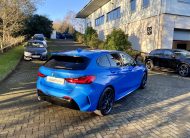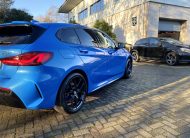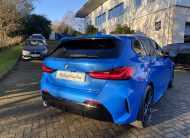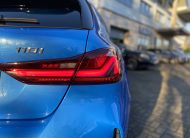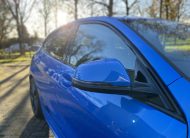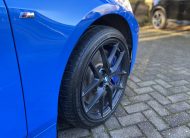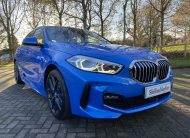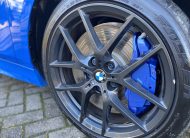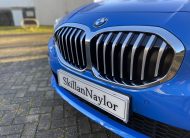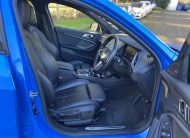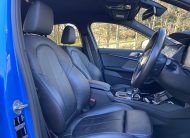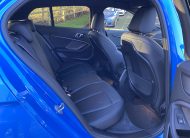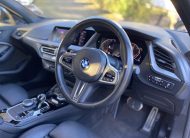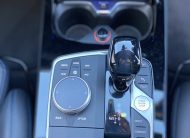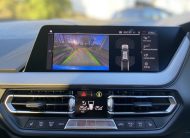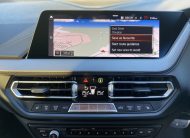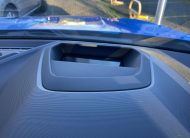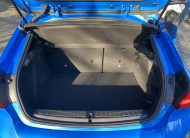 Vehicle Overview
Finance example
Vehicle Location
SkillanNaylor Car Company are pleased to offer this 2020 BMW 118i M-Sport (Tech/Pro) 5Dr Auto seen in Misano Blue Metallic with Black Dakota Leather with Blue highlight stitching.
From time to time a car manufacture can surprise you. BMW the builder of 'The Ultimate Driving Machine' are renowned for building powerful rear wheel drive saloon cars. In 2004 BMW launched the BMW 1 Series. This was a small 5-Dr Hatchback designed to take on the VW Golf and Audi A3.
The BMW 1 Series was not your typical BMW and was not bought by typical BMW drivers. It is commonly reported that BMW surveyed a number of BMW 1 Series drivers and asked them if they knew if their car was rear-wheel-drive or front-wheel-drive. Some said rear, some didn't know, and some weren't bothered. BMW listened to their customers and retained this information for future use.
Fast forward to 2019 and BMW launched the all-New BMW 1 Series. 'All-New' is the correct description of this car as nothing is carried over from the previous model. The all-New BMW 1 Series was a revolutionary car for BMW. They had built something they had said would never happen. Welcome to the first front-wheel-drive BMW. (BMW MINI not included).
Why did BMW move to a front-wheel-drive chassis with the new 1 Series? There are lots of reasons. The main ones being economics of scale. This means that they use this chassis to build a number of other models which overall makes them less expensive to produce. The new BMW 1 Series shares its chassis with the BMW 2 Series Gran Coupe, 2 Series Active & Grand Tourer, X1, X2 and MINI Countryman. There have also been great improvements to what BMW can do with a front wheel drive car. The handling of the new FWD 1 Series is equal to anything the older RWD car can do.
A FWD chassis also makes packaging the car more successful. You have more internal space thanks to the transverse engine location. The wheelbase of the new BMW 1 Series is actually shorter than the car is replaces yet there is more space inside.
BMW offer the new 1 Series in a wide variety of engine and trim levels. These range from the 118i up to the 135i and from SE to Sport to M-Sport. This car is a 118i M-Sport (Tech/Pro) Auto. This means it is powered by a 1.5L 3-Cylinder Turbo Petrol engine that develops 136 BHP. This gives you a good mix of performance & economy and thanks to a C02 output of just 113 g/Km 12 months IoM road tax is just £71. The engine is connected to a 7-Speed DCT gearbox. DCT stands for Dual Clutch Transmission. You have one clutch for the even numbers i.e. 2, 4, and 6 and the other clutch looks after the odd numbers i.e. 1, 3, 5 and 7. This means that when you change gear the next gear is already preloaded by the second clutch which makes the gear change quicker than you can blink. M-Sport means you get a BMW M inspired body-kit, 18" V-Spoke Orbit Grey Alloy Wheels and M-Sport Front Seats.
The mention of Tech/Pro refers the optional packs fitted to this car. These being the Tech packs 1 & 2 and the M-Sport Pro pack. These packs consist of features like Enhanced Bluetooth with wireless phone charging and Apple CarPlay, Head-Up Display, Harman Kardon Stereo and M-Sport Brakes with Blue Brake Callipers.
Some car manufactures are associated with particular colours e.g. Red Ferrari's and Silver Mercedes. For BMW their signature colour has always been Blue. Did you know that most BMW blue colours are named after motor racing circuits? Le Mans Blue, Estoril Blue and like this car Misano Blue.
This is a one owner car that was bought new on-island. It benefits from a full BMW service history to support its low mileage of 19,527 miles.
In summary if you want a stunning, current model, high specification BMW that will not break the bank to own look no further.
The features & options of this car include:
Tech Pack 1 & 2
M Sport Pro Pack
Adaptive LED Headlights
High-Gloss Shadowline exterior trim
Front & Rear Parking Sensors
M Performance Brakes inc Blue Brake Callipers
18" V Spoke Orbit Grey Alloy Wheels
Privacy Glass
LED Rear Lights
Open Door Puddle Lights
Elec Fold Ext Door Mirrors
Harman Kardon Stereo
Auto Lights & Wipers
Cruise Control
Touchscreen Infotainment System
Head-Up Display
Sat-Nav
Bluetooth Phone & Music prep
Wireless Apple CarPlay
Wireless Phone Charging Pad
USB Audio Interface
M-Sport Rear Spoiler
Heated Front Seats
Touchpad Controller
Colour Changing Ambient Interior Lighting
ISOFIX Child Seat prep
Split-Folding Rear Seats
M-Seat Belts
To arrange a test drive in this car please contact SkillanNaylor Car Company.
This vehicle is available to purchase with a PCP finance plan. (Personal Contract Purchase) This gives the purchaser increased flexibility and a lower monthly payment.
With a PCP you choose the deposit and term which offers you the most cost effective monthly payment.
For example:
£28,495 On the road purchase price
£5,700 Initial deposit
£387 x 47 monthly payments
£13,912 Guaranteed future residual value.
When the guaranteed future residual value payment is due you have 3 x options.
Option 1. Pay the final payment and keep the car
Option 2. PX the car and any equity between the PX price and the final payment is yours to use as a deposit on your next car.
Option 3. Return the car to the finance company and walk away and make no further payments.
Offer based upon a 7,000 mile per year.
For more information on this offer please contact us.