2019 Porsche 718 Cayman 2.5 S 2Dr PDK Auto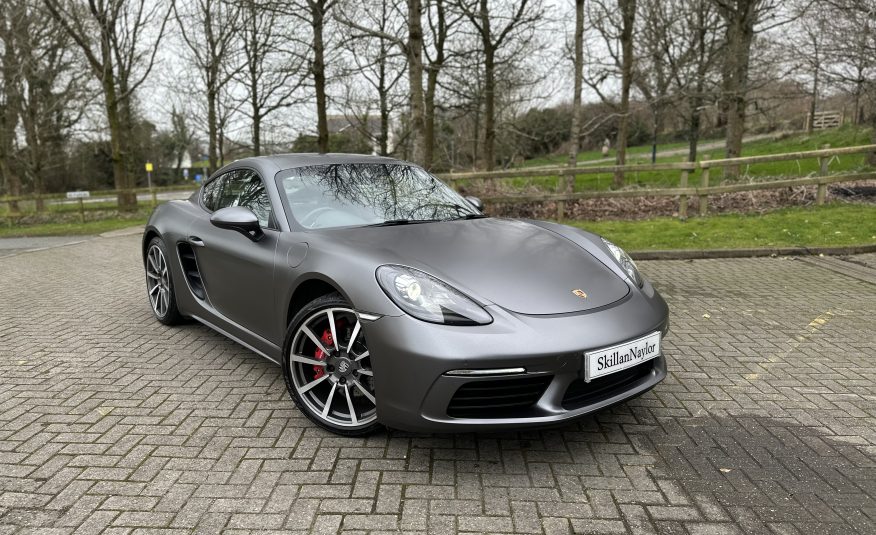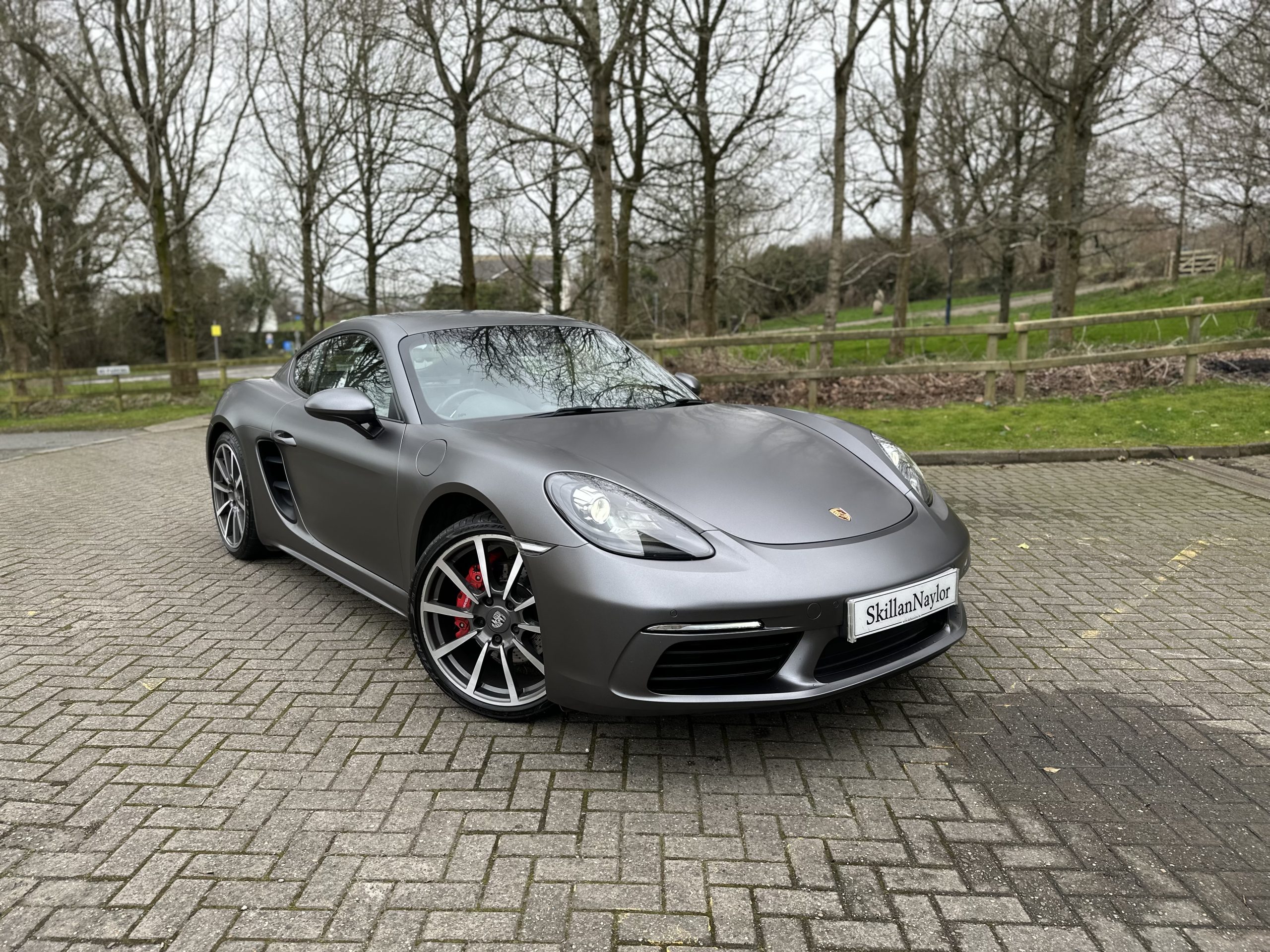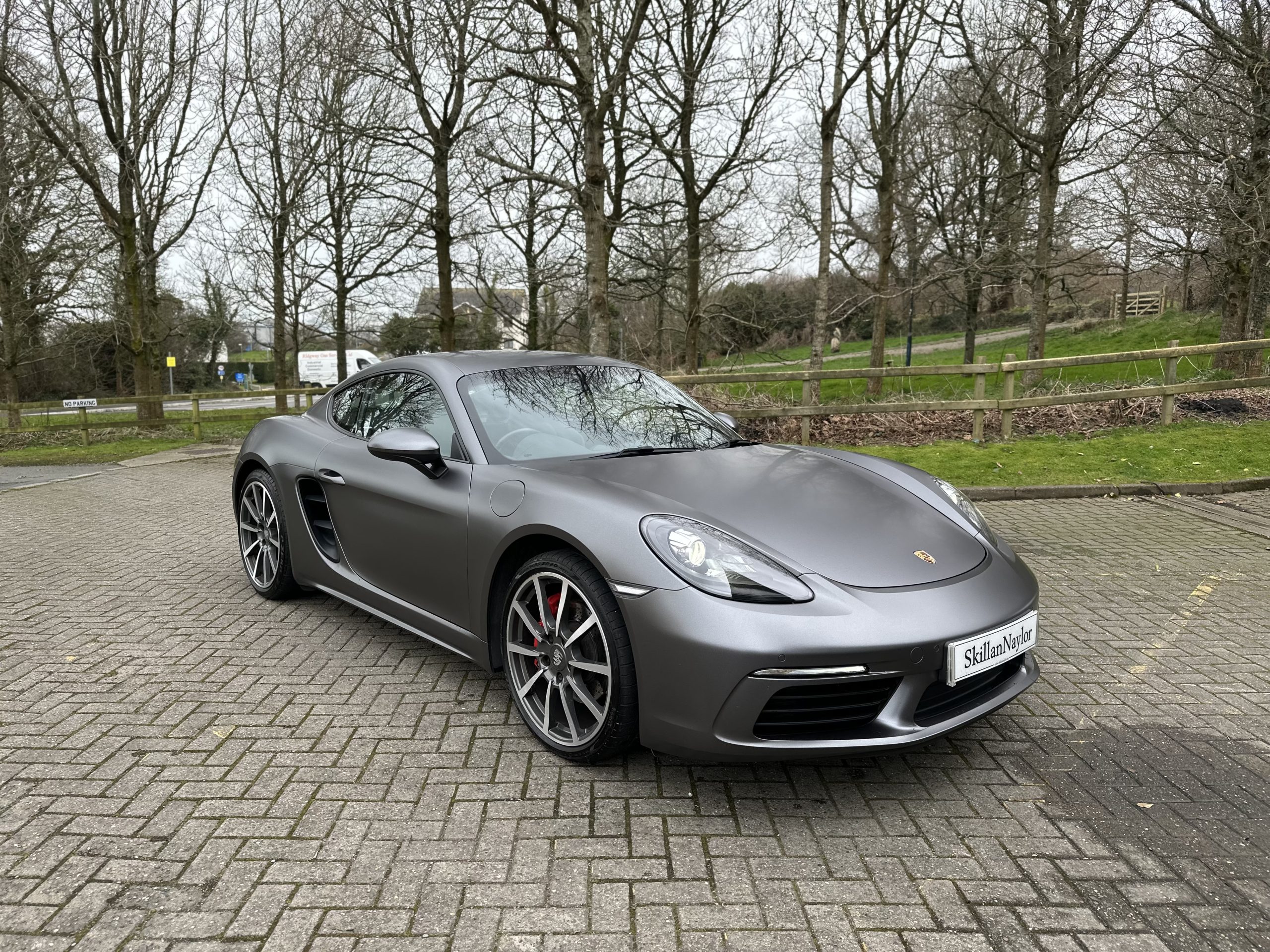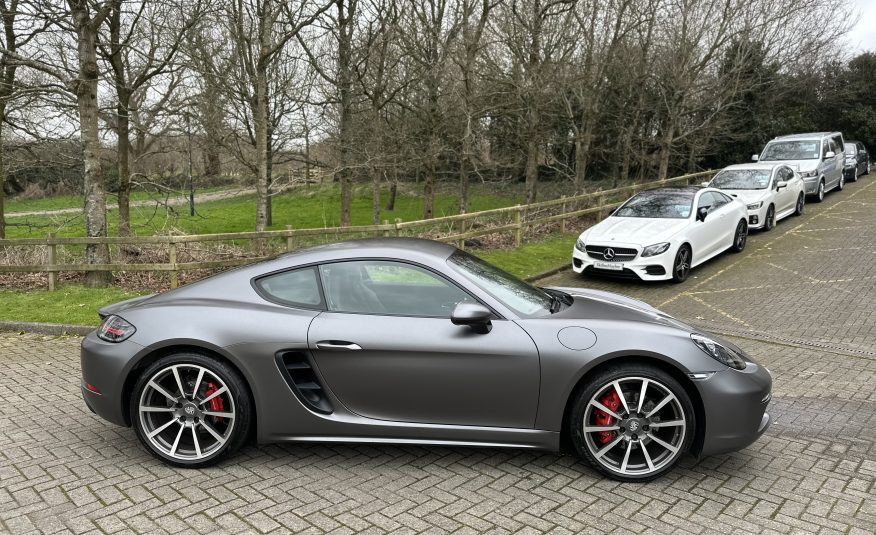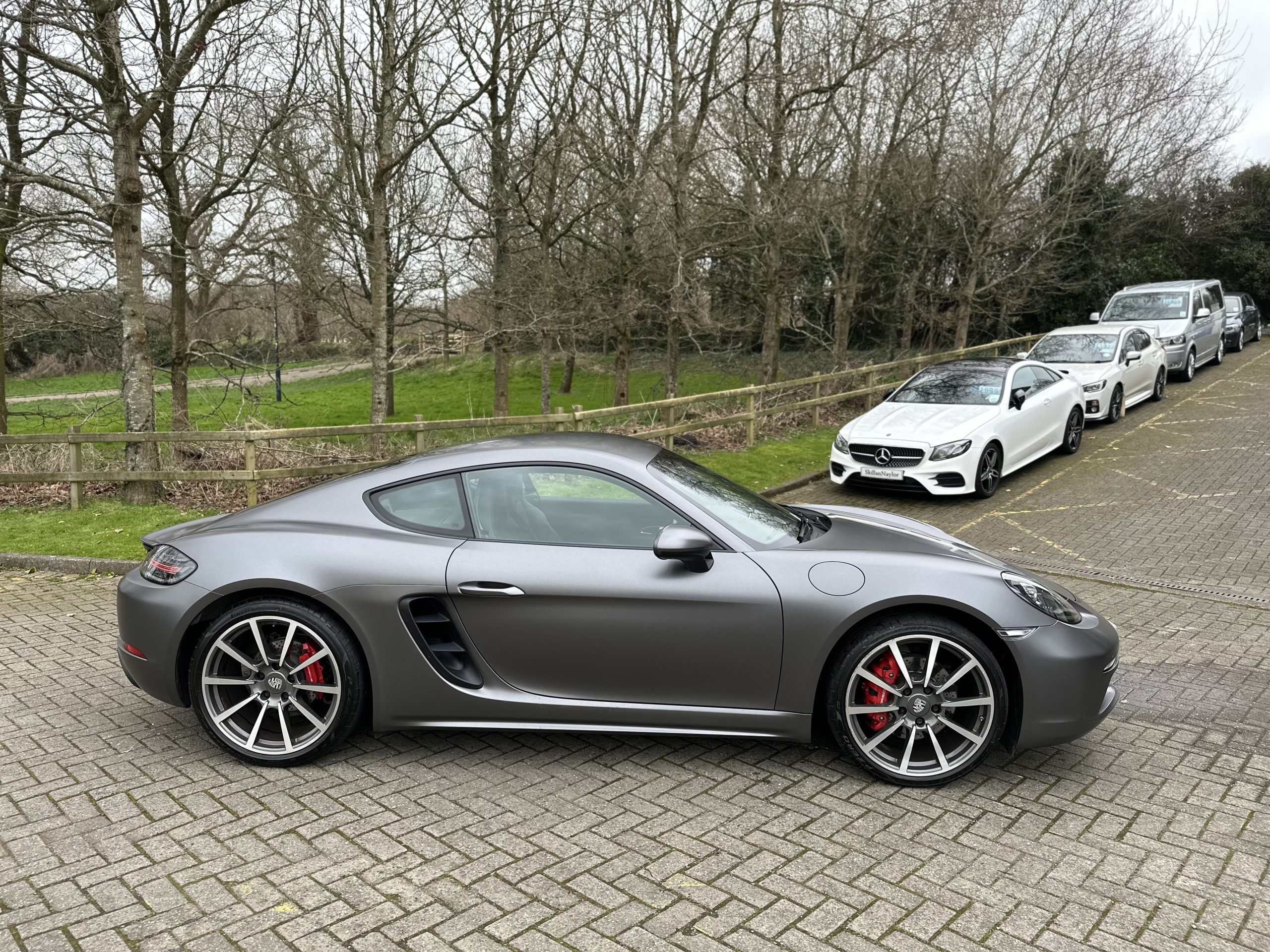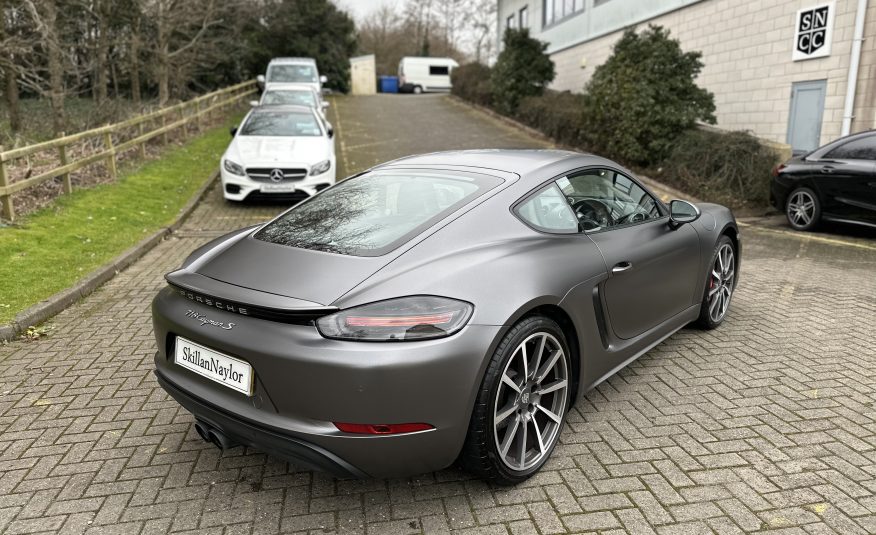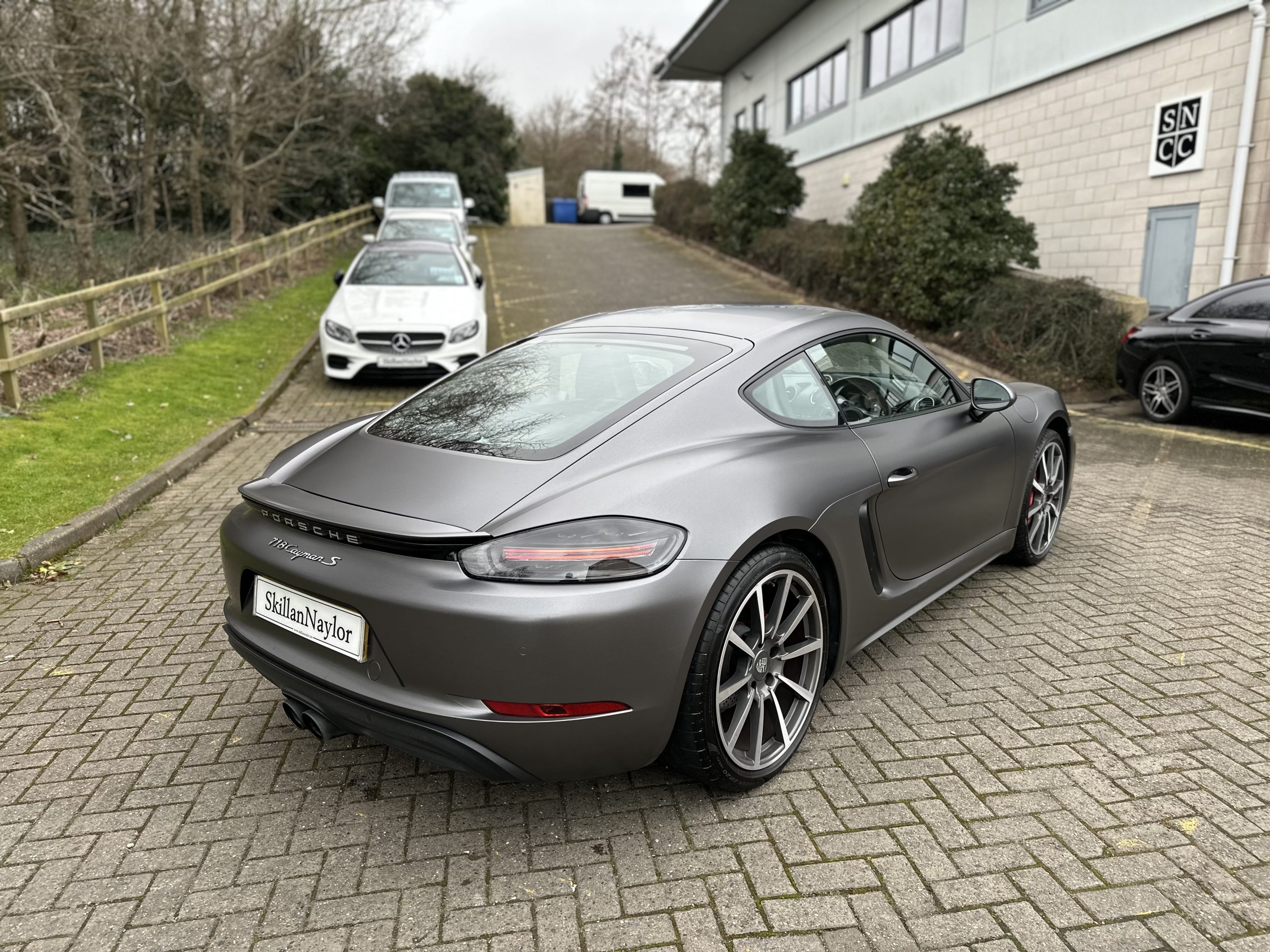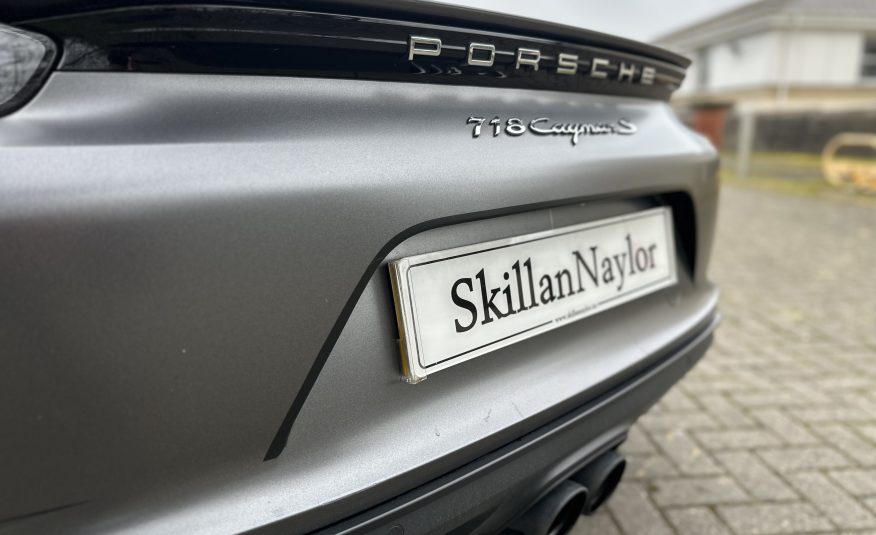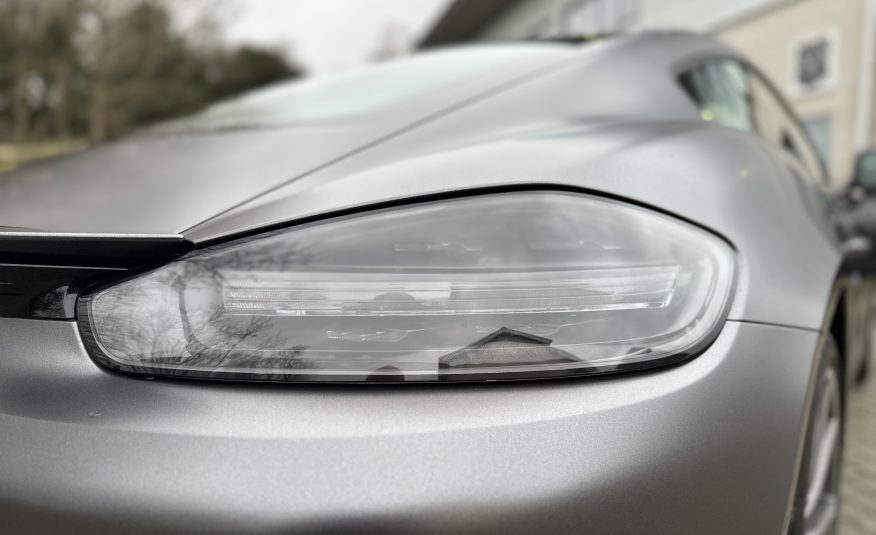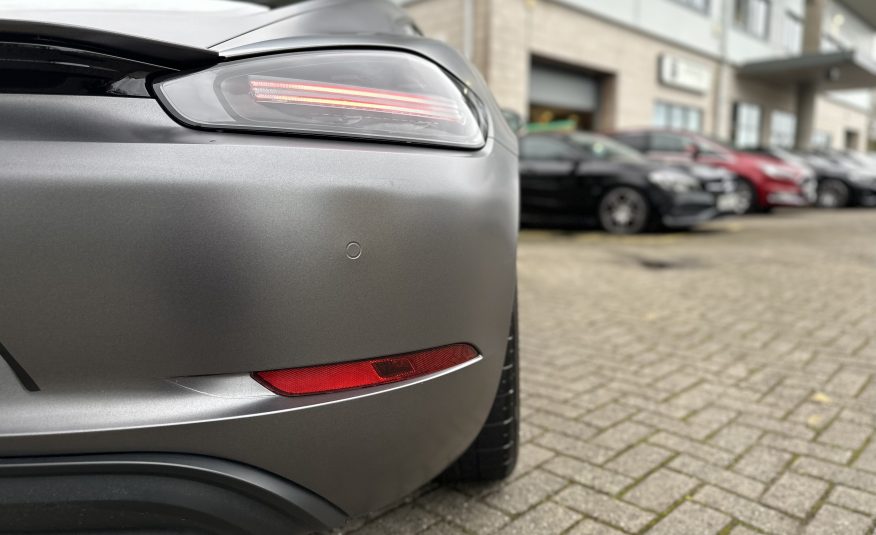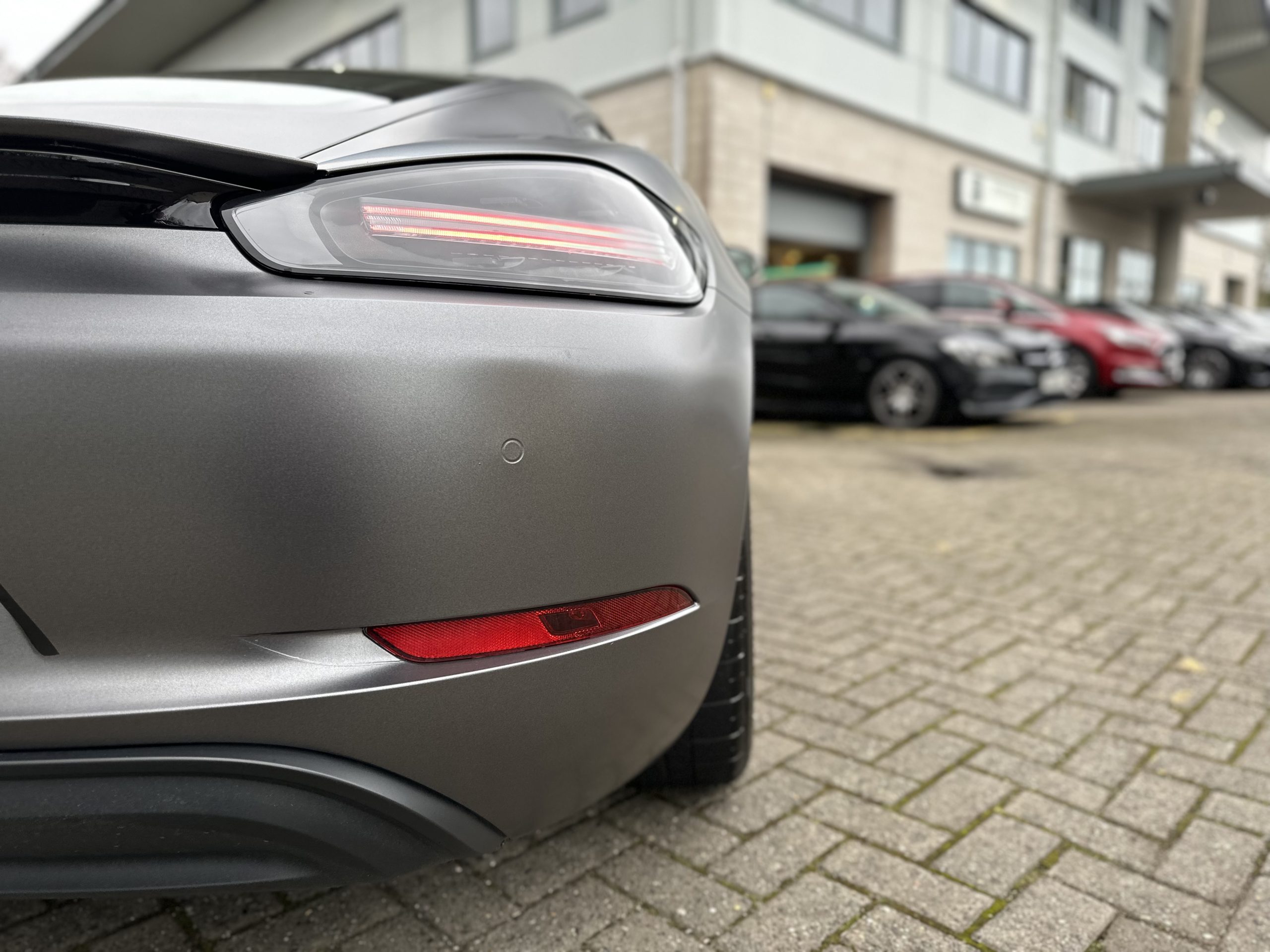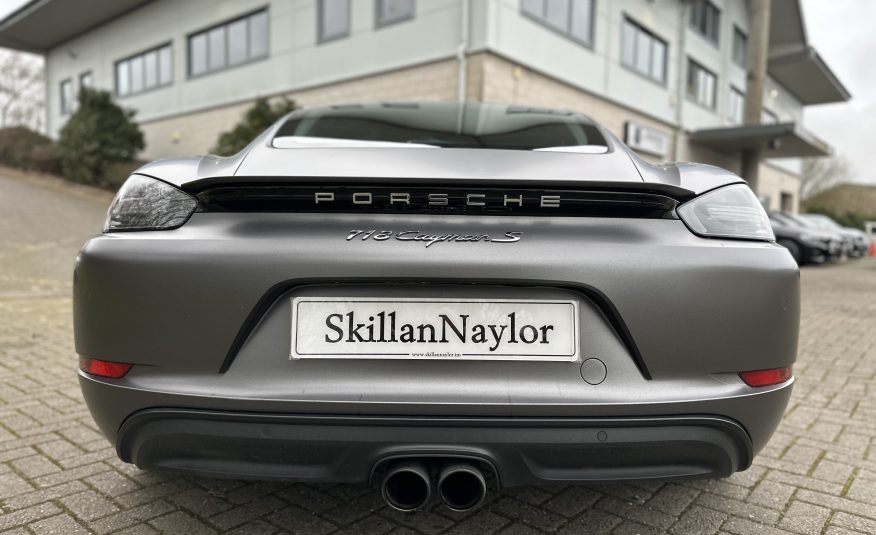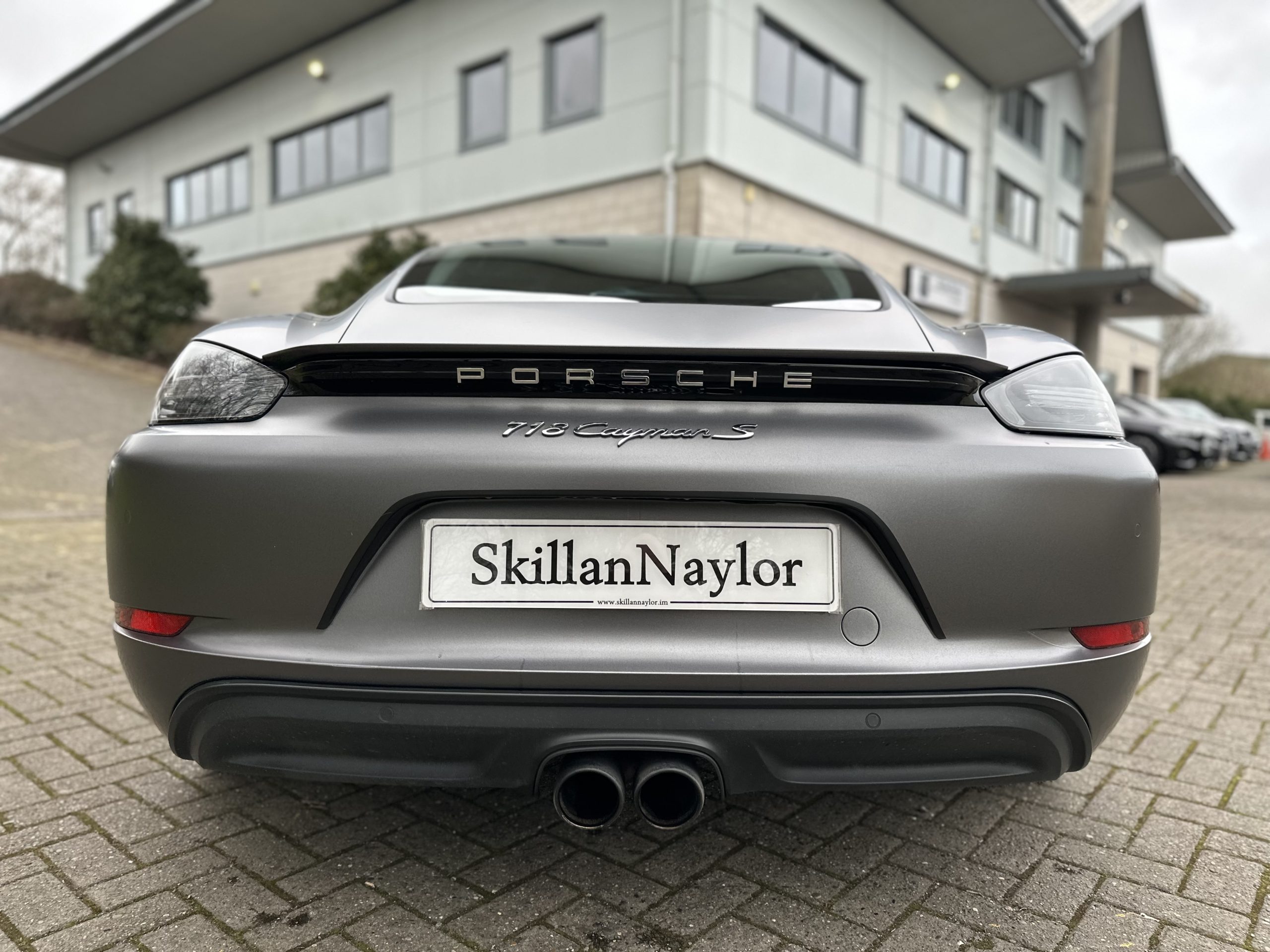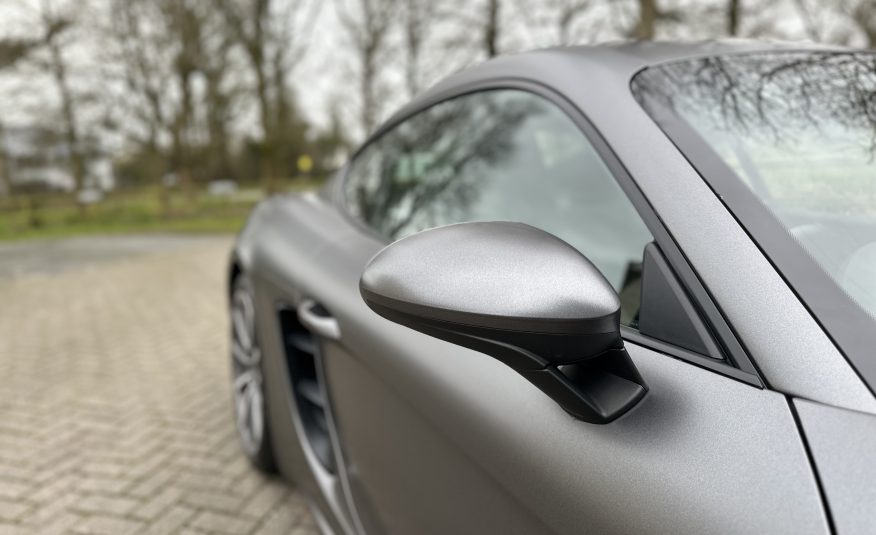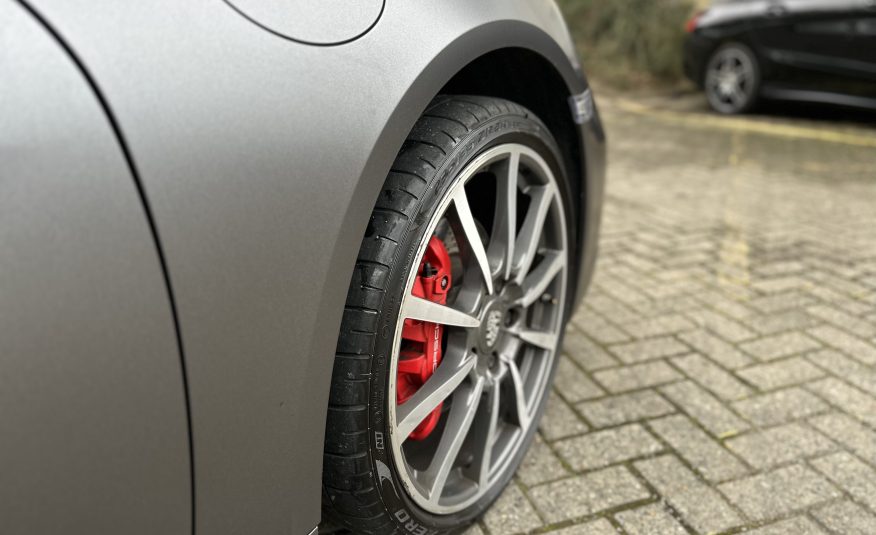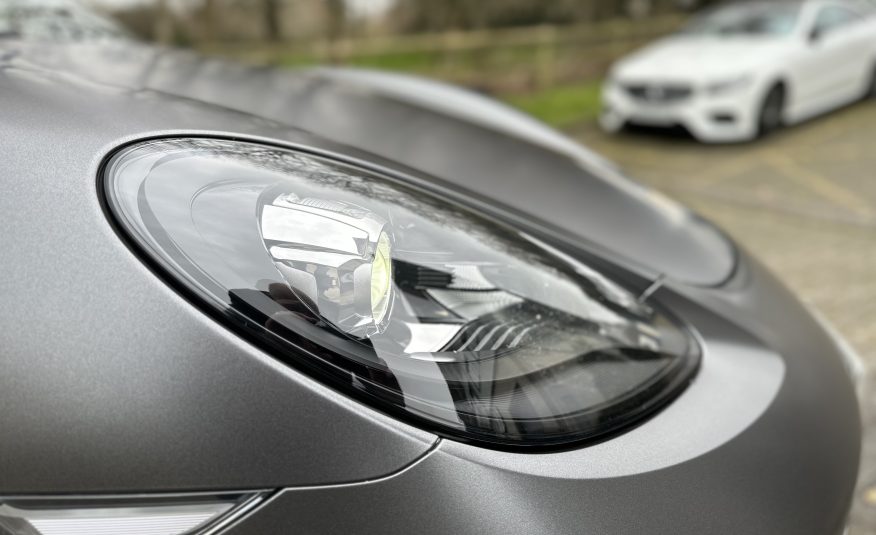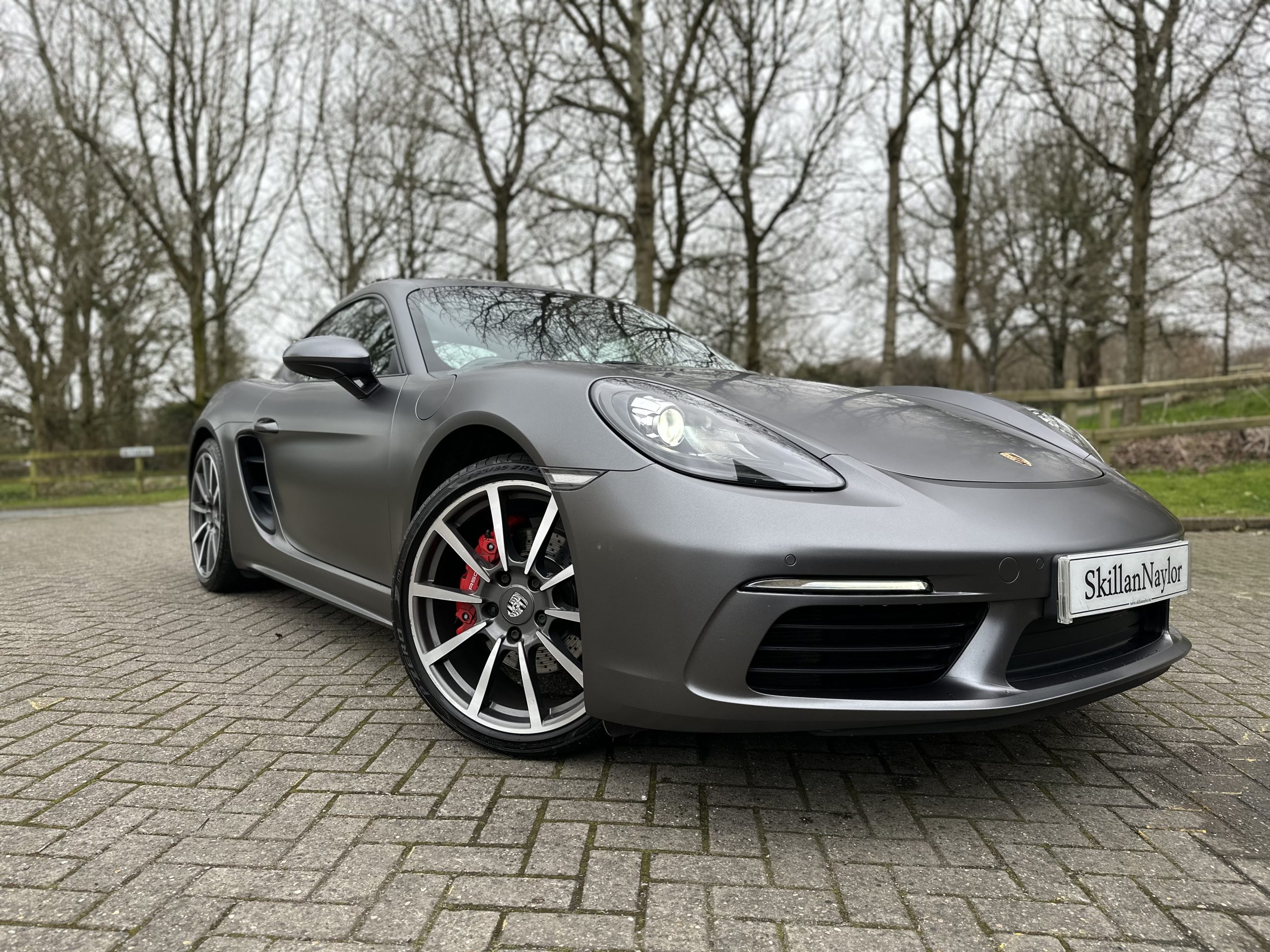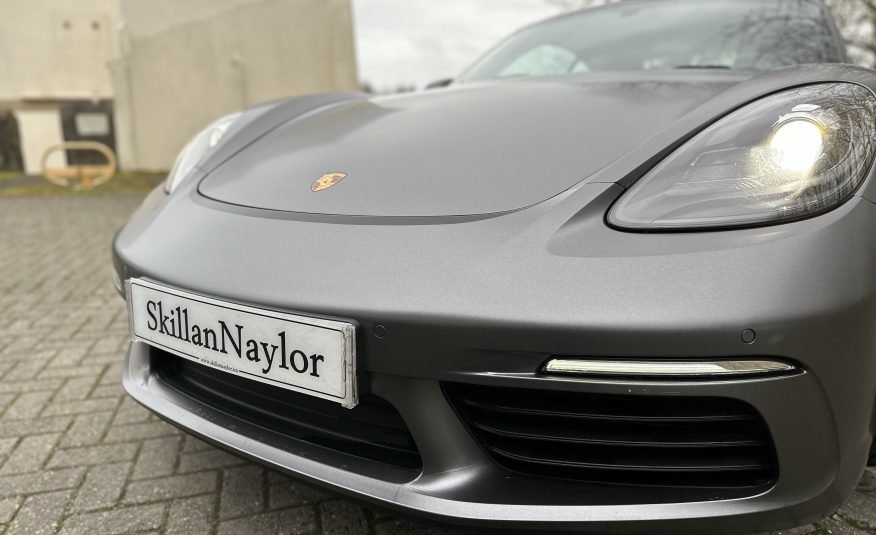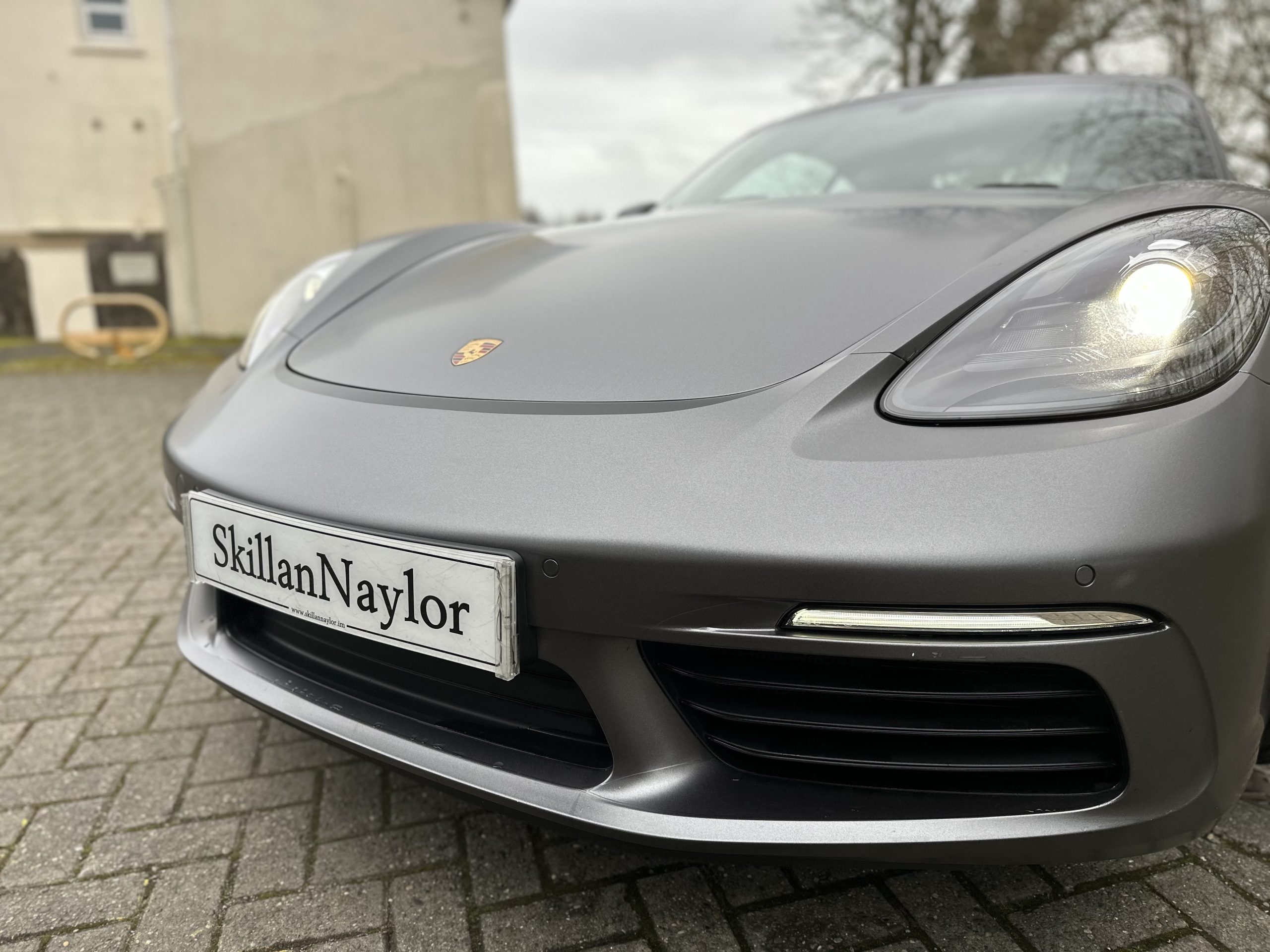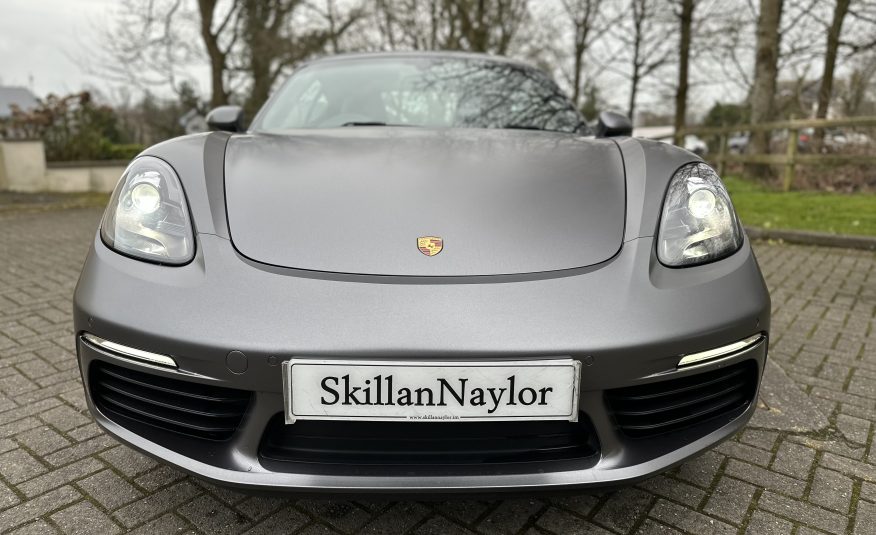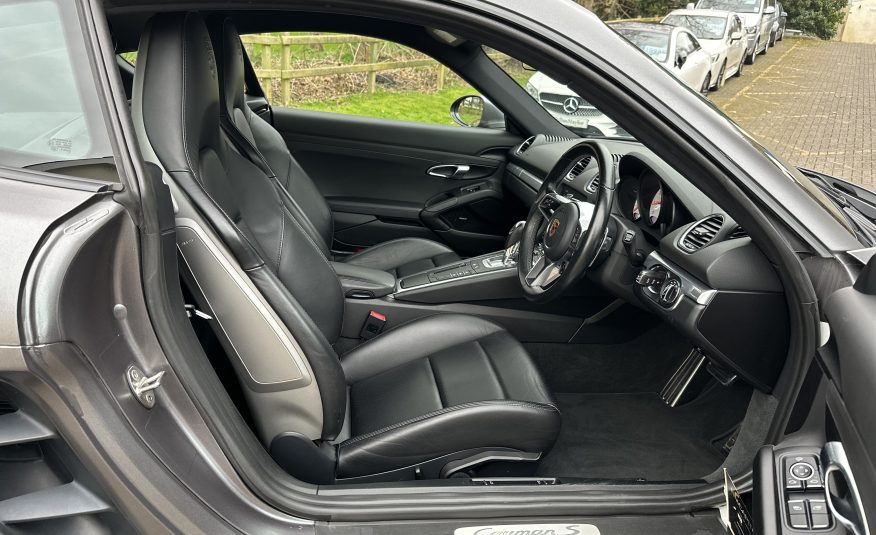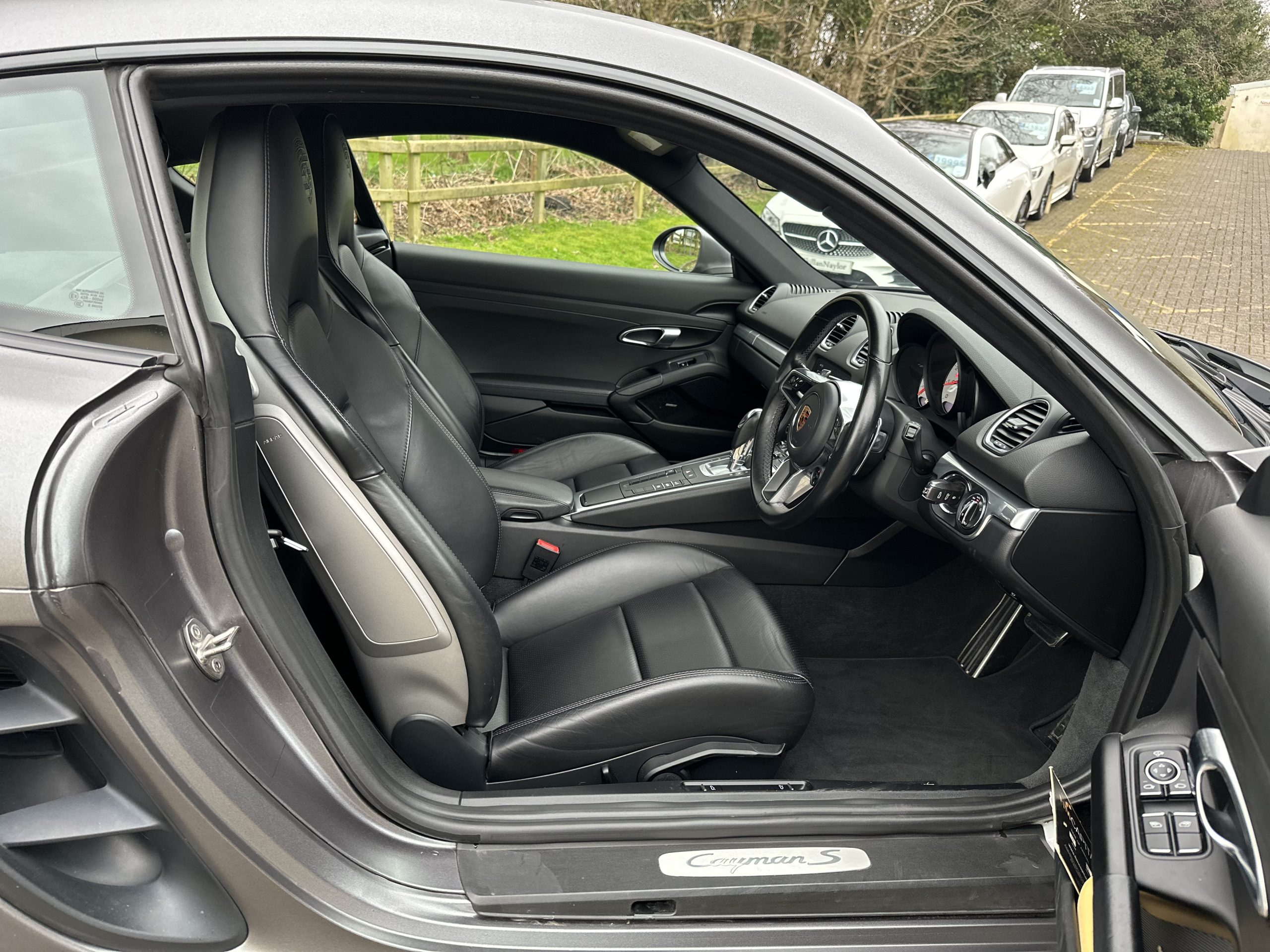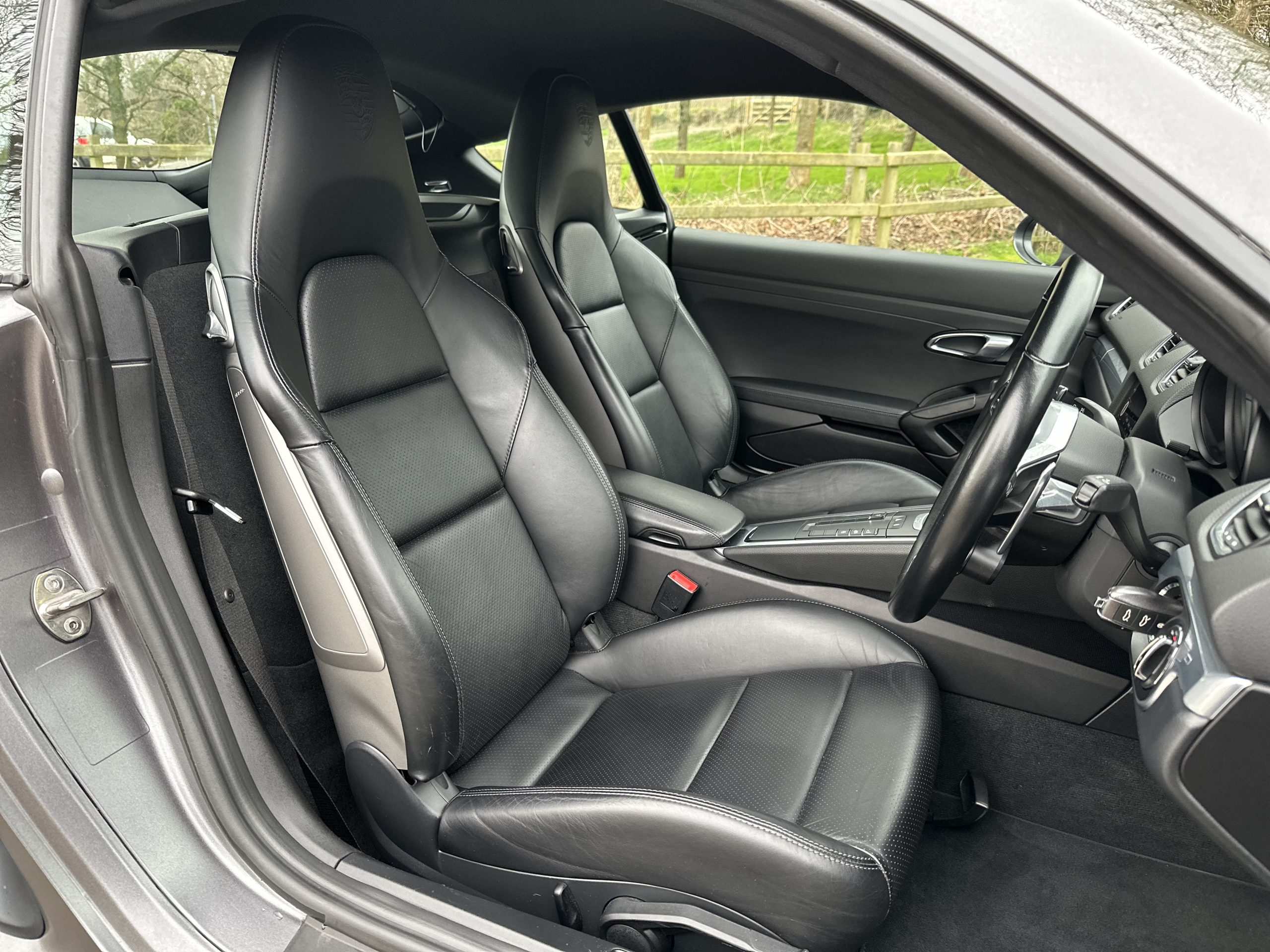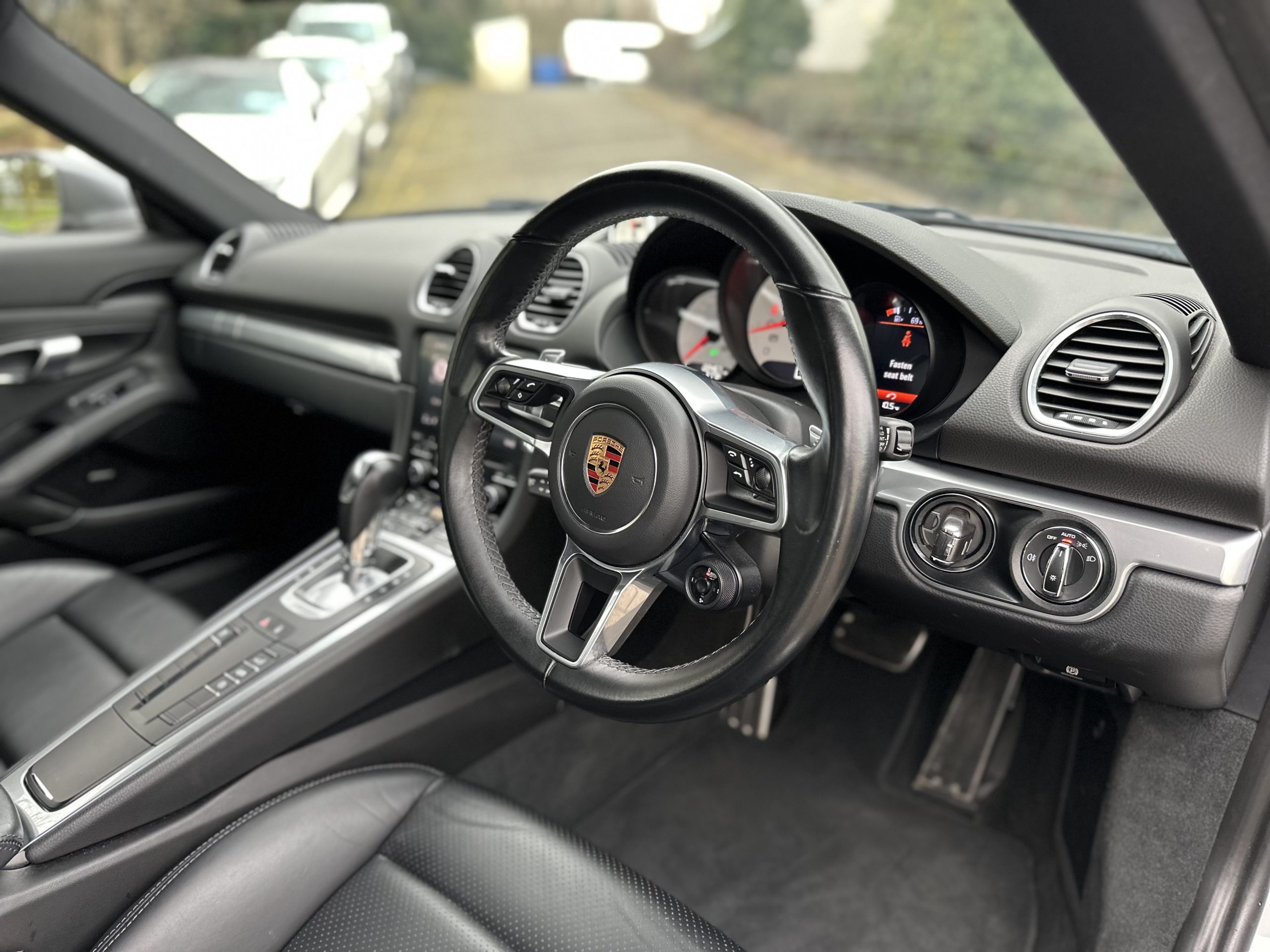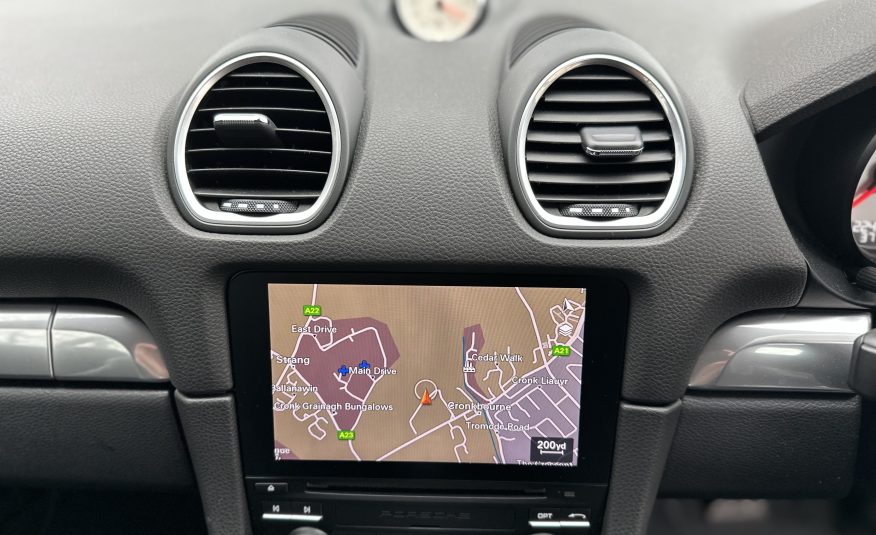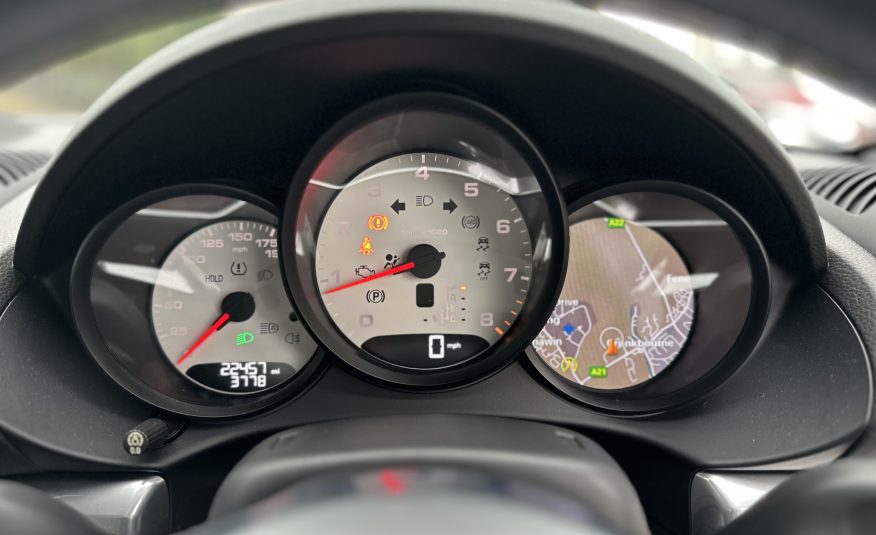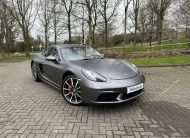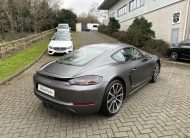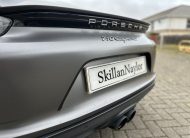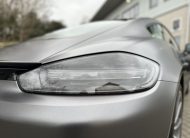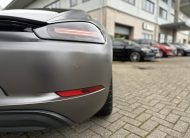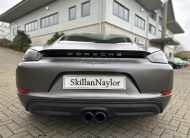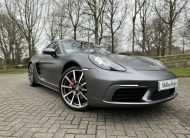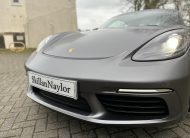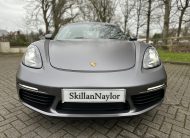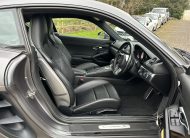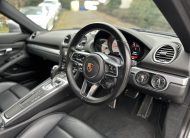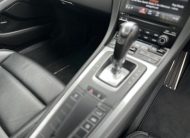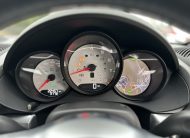 SkillanNaylor Car Company are pleased to offer this 2019 Porsche 718 Cayman 2.5 S 2Dr PDK Auto seen in Anthracite Satin Grey (Carrera White) with Black Leather upholstery.
The Porsche Cayman was first launched back in 2005. It is the sister car to the Porsche Boxster and has a 2-Door fixed roof body rather than a folding soft-top as per the Boxster. Unlike its bigger brother the Porsche 911 the engine in the Cayman is placed in the middle of the chassis rather than at the back like the 911. This endows the car with great handling and an overall more neutral balance.
Like any car that has been in production for almost 20 year the Cayman has gone through quite an evolutionary phase of improvement. The original car from 2005 was referred to as a 987 and this had a traditional Porsche Flat-6 Boxer engine ranging from 2.7L - 3.2L. In 2012 Porsche debuted the 981 version of the Cayman. The format stayed quite similar to the original car however the engine sizes grey to 2.9L and 3.4L. Unlike the 911 the 987 and 981 code numbers were not used to describe the Cayman, it was simply known by is name.
In 2016 Porsche launched the all-New 718 Cayman. This was a seismic shift compared to the earlier cars. 718 was now used as the name for the car and the for the first time the number was adorned on to the body. The silhouette of the car still resembled the previous models. Its still looked like a Cayman. It was what was under the skin that was wildly different.
The engine was still placed in the midship of the car but it was no longer a normally aspirated Flat-6 Boxer. The 718 used an all-New and unique to the model Flat-4 Boxer Turbo Petrol engine. The change of engine configuration met with a mixed response from Porsche enthusiasts.
If you go online you will find some negativity towards the Flat-4 Boxer Turbo engine. Most of this is from Porsche fanboys who have never driven a 718 Cayman. "It does sound the same", "It does sound like a Porsche", "It doesn't rev like a Porsche". These are the sort of comments you will find.
These comments are correct however what they don't say is that the all-New Flat-4 Boxer Turbo is more powerful, more torquey, produces less C02 and offers better MPG. In this Cayman S the engine size is 2.5L, it produces 350 BHP and just 167 g/Km C02 which equates to an annual Isle of Man Road Tax cost of just £274. If you compare these stats to an older 981 3.4L Flat-6 Boxer you will see that the 718 is much improved. The 718 still sound very good, just not like a 981. The engine is very modern and features and direct fuel injection, variable turbo turbine geometry and dry-sump lubrication.
The engine in this car is connected to what Porsche call a PDK auto gearbox. PDK is an abbreviation for Porsche-Doppelkupplungsgetriebe, which can be translated in to English as Porsche double-clutch transmission. You have two clutches. One that looks after the odd numbers i.e. 1, 3, 5, 7 and a second clutch that does the even numbers i.e. 2, 4 and 6. What this means is that when you change gear the gearbox via the second clutch has already pre-loaded the required gear. This means that nit only are the shifts very smooth but also lightning fast. You can let the car change gear in normal auto mode or do it yourself via the steering wheel mounted gear shift paddles.
When you 'spec-up' a Porsche new you will see that they are the masters of additional, paid for factory options. Almost all of the features you can see or touch will be an option from the alloy wheel style & size to the upholstery fabric. Thankfully on this car the original owner wasn't scared to tick a few boxes. This car has features & options that include 20" Carrera Classic Alloy Wheels, Sport Chrono Pack, Heated Front Seats and PCM - Porsche Communication Modula (Sat-Nav).
Unlike some other premium car manufactures Porsche is not scared to offer their cars in some very bright colours e.g. Speed Yellow, Lizard Green and Ruby Stone (a sort of pink). Sometimes however owners want their cars to standout in a different way. The previous owner of this car chose to have its classic Carrera White paintwork wrapped in Anthracite Satin Grey. The quality of the wrap is extremally good and it does extend into the majority of the door shuts which gives a factory painted appearance. It is also protecting the paint work underneath from damage so if the new owner decided to remove it at a later stage the car would look factory fresh.
This car is presented in fine order throughout and with just 22,457 miles. The next annual service will be completed prior to delivery and the car will come with a comprehensive warranty.
To summaries if you want a sports car that is stunning to look at and drive, that subtilty stands out from the crowd and won't cost the earth to run this could be just the car for you.
The features & options of this car include:
Xenon Headlights
20" Carrera Classic Alloy Wheels
Red Brake Callipers
Sport Design Mirrors
Front & Rear Parking Sensors
LED Taillights
Elec Fold Ext Door Mirrors
BOSE Stereo
DAB Radio/CD
Auto Lights & Wipers
Sport Chrono Pack
Cruise Control
Digital A/C
Heated Front Seats
Heated Steering Wheel
Sat-Nav
Bluetooth Phone & Music prep
USB Audio Interface
Sports Exhaust
Steering Wheel Mounted Gear Shift Paddles
Deployable Rear Spoiler
Porsche Crest on Seat Headrests
To arrange a test drive in this car please contact SkillanNaylor Car Company.
Drive this car from only from only £849 per month.
Offer based upon a deposit of £10,800, a term of 48 months and a deferred final payment of £16,500.
Offer subject to status and T&Cs apply. Please contact us for further info.