2013 Land Rover Defender 90 2.2 TDCI 3Dr Hard-Top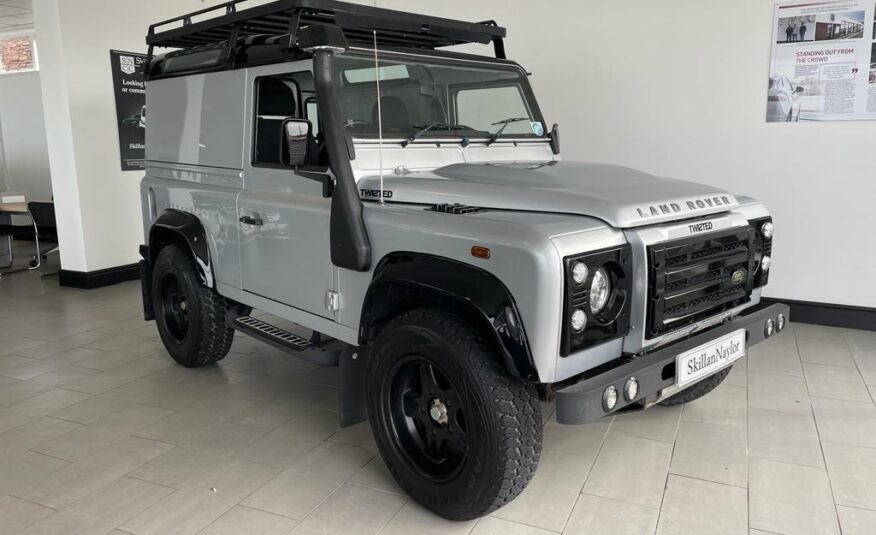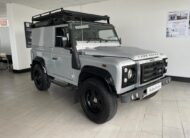 SkillanNaylor Car Company are pleased to offer this 2013 Land Rover Defender 90 2.2 TDCI 3Dr Hard-Top seen in Indus Silver Metallic with Black Cloth upholstery.
Unleash Your Adventurous Spirit with the Legendary 2013 Land Rover Defender 90 2.2 TDCI Hard-Top!
Are you ready to embark on unforgettable journeys, conquer uncharted territories, and embrace the spirit of exploration? Look no further than the 2013 Land Rover Defender 90 2.2 TDCI Hard-Top – an icon among off-road enthusiasts, a testament to rugged versatility, and a true symbol of timeless adventure.
Designed for the Extraordinary: The Land Rover Defender 90 is not just a vehicle; it's a way of life. Built on a legacy of over 70 years of off-road prowess, this 2013 model continues the tradition of conquering the toughest terrains with ease. Its iconic boxy design, reminiscent of its heritage, stands as a symbol of reliability and capability.
Key Features and Highlights:
Turbocharged Powerhouse: Beneath the rugged exterior lies a heart of power – the 2.2L TDCI turbocharged diesel engine. Delivering a seamless blend of torque and efficiency, the Defender is always ready to tackle new challenges, from mountain trails to city streets.
Unmatched 4x4 Capability: Venture where others dare not tread. The advanced four-wheel-drive system, locking differentials, and high ground clearance empower you to conquer mud, sand, rocks, and snow – taking you to places beyond the ordinary.
Durability and Dependability: Crafted to withstand the test of time, the Defender's robust chassis, heavy-duty suspension, and solid axles ensure that it's more than just a vehicle – it's a companion for a lifetime of adventures.
Functional Interior: Step inside, and you'll find a utilitarian yet comfortable cabin. Premium materials meet rugged design, providing ample space for passengers and cargo. The foldable rear seats allow for flexible storage, accommodating your gear, tools, and more.
Timeless Design: The Defender's distinctive exterior turns heads wherever you go. Its bold grille, iconic round headlights, and rugged lines make a statement that's as bold today as it was decades ago.
Why Choose This 2013 Land Rover Defender 90 2.2 TDCI Hard-Top?
Low Mileage and Exceptional Condition: With only 48,809 miles, this Defender has been meticulously cared for, ensuring reliability and longevity for years to come.
Extensive Maintenance History: Detailed records showcase regular servicing and maintenance, a testament to the vehicle's impeccable care.
Unique Ownership Experience: Owning a Land Rover Defender is more than driving a car – it's becoming part of an exclusive community of adventurers who share your passion for exploration.
Embrace the legacy, seize the adventure – drive the 2013 Land Rover Defender 90 2.2 TDCI Hard-Top today!
The features & options of this vehicle include:
LED Headlights
MBX Glass Black Front Grill
LED Front Spot Lights
Equip Aluminium Sump Guard
17" Twisted Satin Black Alloy Wheels
Goodyear Wrangler All-Terrain Tyres
Gloss Black Bonnet Vents
Fixed Side Steps
Gloss Black Wheel Arch Extensions
Gloss Black Twisted Rear Corner Bars
Tow-Bar & Electrics
Crystal Clear LED Taillights
Full Roof Rack
Single Rear Jump Seat and Seat Belt
Gloss Black Safari Snorkel
Momo 3-Spoke Steering Wheel
Alpine Stereo Radio/CD & Subwoofer
Air-Con
Electric Windows
Remote Central Locking
To arrange a test drive in this car please contact SkillanNaylor Car Company.
Drive this car from only £572 per month.
Offer based upon a deposit of £7,000, a term of 48 months and a deferred final of £10,500.
Offer subject to status and T&Cs apply. Please ask for further information.