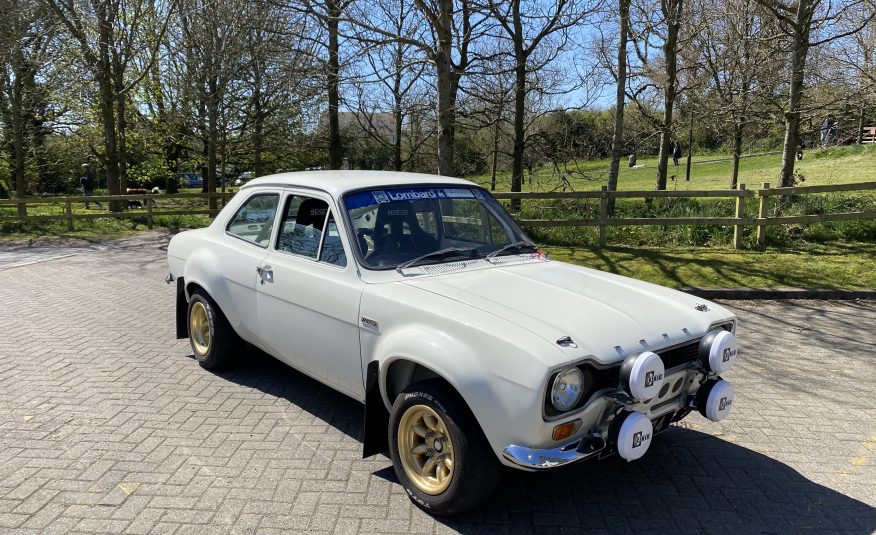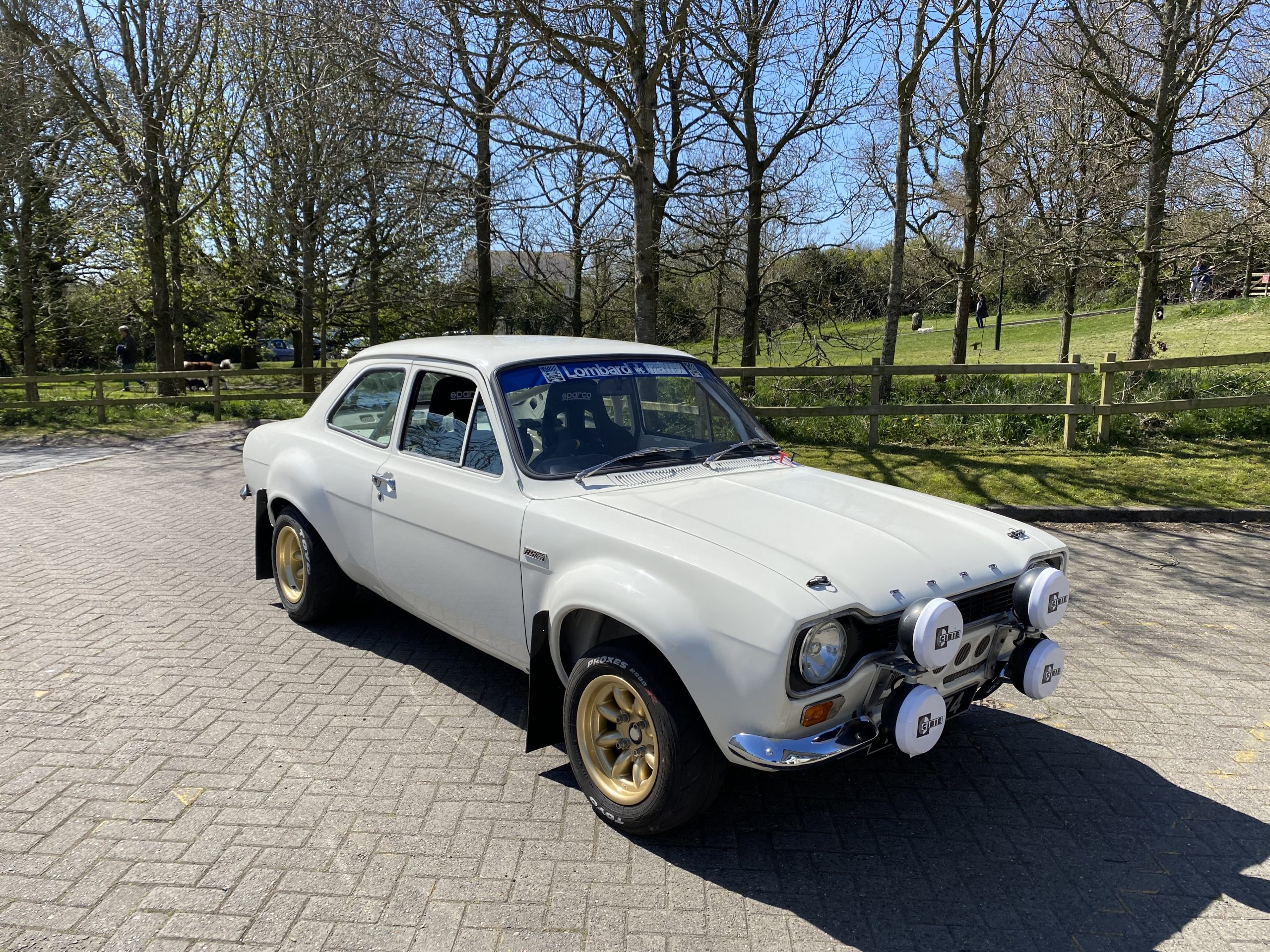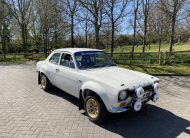 Vehicle Overview
Finance example
Vehicle Location
SkillanNaylor Car Company are extremely proud  to offer this stunning 1972 Ford Escort MK1 2.0 seen in classic Ford White with Black Sparco Race Seats.
Without doubt this is one of the most iconic cars in the world of rallying. The Escort won rallies all over the world and started the careers of many of the worlds most gifted drivers.
50 Years on its still the car that everyone wants to see go sideways in a forest.
This particular car started out from new on the Isle of Man 1972. That's right this is a Manx car from new and still wears its original number plate 1074MN. This number is also included with the car. The car was built in 1971 but actually registered on the island on 29th February 1972 (Leap Year).
This was originally a standard car powered be a 1,100 X-Flow. It has since been upgraded to something much more impressive. (Full details below).
It was rebuilt & restored by renowned rally car builder Dave Anderson to full Full Group 4 Rally specification which included all Type 49 RS shell additions.
The pictures included in our listing do not show the love and 1,000s of man ours that went in to the creation of this car. It is on display in our showroom and with it we have an film playing which shows the build from rusty barn find to rallying legend. Please pop in to see the car and the additional images.
The car has done just 700 running-in miles since the build was completed. It has never been rallied or driven in anger.
The full spec of this car consists of:
Ford Escort Mk1
Body shell Is an original Ford car built October 1971
Fully restored then all the Group 4 Rally editions and
Type 49 RS shell additions were added.
Full chassis skid plate kit fitted and all the usual Rally gussets
Steel Gartrac bubble arches, new steel front wings and front panel,
Inner front panel, some floor panels, outer sills, rear panel.
Big tunnels for gearbox and diff, 4 link kit (long bars).
Watts linkage towers on the rear. Full FIA/MSA weld in roll cage
with all extras, bulkhead reinforce panel and reservoir cover
Engine
Pinto 205 block bored to 93mm giving 2.1ltr
Burton forged pistons low skirt full race
Burton forged H pattern Conrods (long to suit pistons)
HCL race bearings throughout with 5kg lightened fly wheel
Burton high capacity high pressure oil pump
New distributor running Luminition ignition system (Optronic no points)
15 row oil cooler front mounted
CNC Cylinders Heads, full race head (max power porting)
CNC's own developed race CAM ( 200 – 234 BHP ) and vernier pully
Ashley exhaust manifold and full system, Webber 45 carbs with 65mm long trumpets
ITG air filter, ally RS rocker cover and ally RS sump, 90 amp alternator with rib belt
And allow pully conversion, high torque geared starter motor
Axle and gearbox
4 speed Quaife straight cut race gearbox with quick release ally bellhousing
Single paddle 4 pad clutch and hydraulic concentric clutch bearing
Quick shift lever, single piece propshaft
Atkins motorsport fully floating thick wall Atlas axle with all needed brackets
ZF plate type motorsport Differential, 2 piece shafts, 4.6:1 crown wheel and pinion
suspension
Front world cup crossmember
Lower insitue adjustable track control arms
Torsion bar set up all with rose joints
Bilstien GP4 struts with 300/70 long inserts ( bumpy tarmac )
Fully adjustable with 225 lbs 2 ¼ springs, pillow ball roll top mounts
On the rear Bilstien coil over shocks with 200lbs 2 ¼ springs
Plastic leaf springs for show, 4 link kit and watts linkage kit fitted
Brakes
AP racing Montecarlo front callipers with new disks and bells
AP racing 2 pot rear callipers with road legal hand brake mechanism
All new custom made HEL stainless steel braided and coated brake lines
Please visit our showroom to see this beautiful car.
Please contact us to discuss finance options on this car.